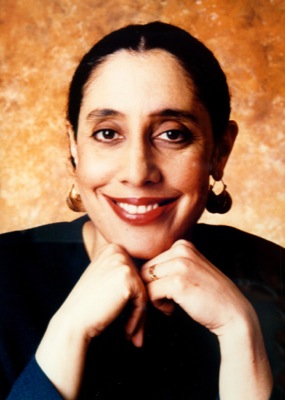 March 7: Redding Lecture postponed
Louis L. Redding Lecture featuring Guinier postponed
(Editor's note: The presentation by Lani Guinier has been postponed due to the weather.)
10:21 a.m., Feb. 15, 2013--Lani Guinier, Bennett Boskey Professor of Law at Harvard Law School, will deliver the annual Louis L. Redding Lecture at 4 p.m., Thursday, March 7, in the Gore Recital Hall of the Roselle Center for the Arts on the University of Delaware campus in Newark. 
The lecture is free and open to the public.
June 5: Blue Hen 5K
University of Delaware graduates planning to attend Alumni Weekend are encouraged to register for the annual Blue Hen 5K walk and run, which will be held Sunday morning, June 5.
June 6-9: Food and culture series
The 20th annual June Lecture Series at the Osher Lifelong Learning Institute at UD in Wilmington will be held June 6-9. Titled 'June a la Carte,' this year's program focuses on great political documents, feminism, world politics and a Newark cuisine sampler.
Guinier will speak about challenging conventional thinking on the issues of race and class. 
Guinier is the first African American woman to be appointed to a tenured professorship at Harvard Law School.
In 1993, she was nominated by President Bill Clinton to be the first black woman to head the Civil Rights Division of the Department of Justice. 
Today, Guinier is an author, a respected diversity speaker, and a leading advocate for political reform.
The lecture is held each year to recognize the civil rights efforts of Louis L. Redding, the first African American attorney admitted to the Delaware Bar in 1929.