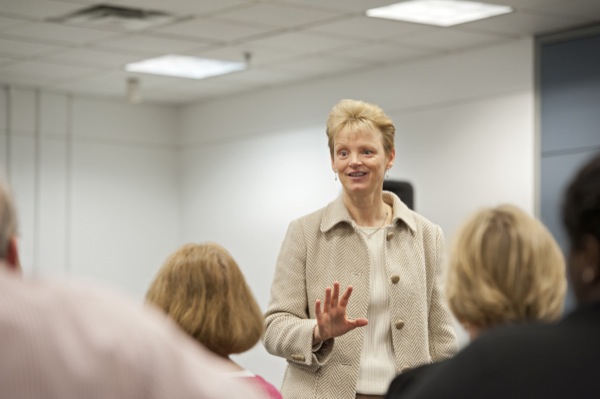 March 13: Inclusive workplace
Office of Equity and Inclusion sets workshop diversity expert Maura Cullen
8:37 a.m., Feb. 27, 2013--Throughout the semester, the University of Delaware Office of Equity and Inclusion (OEI) is offering workshops to increase awareness of the importance of an inclusive workplace.
A workshop featuring nationally recognized diversity expert Maura J. Cullen will be held from 9:30-11:30 a.m., Wednesday, March 13, in Multipurpose Room A of the Trabant University Center.
June 6: UDid It! Picnic
All UD faculty and staff members are invited to attend the annual UDid It! employee appreciation picnic, set from 11 a.m.-1:30 p.m., Monday, June 6, on The Green.
2FA protects you
If you are using two-factor authentication (2FA), even if a hacker has your password, your information is probably safe.
The focus on workplace diversity has increased in recent years, and the impact of diversity is dramatically transforming the nature of workplaces everywhere, including UD. 
While increasing diversity is a positive thing, it can present challenges that are difficult to predict, and responding inappropriately can have consequences. This puts effective communication at the forefront of a healthy working environment. 
Cullen will present skills on how to relate across differences and how to bridge the communication gap. She will also address something often overlooked -- how Baby Boomers, Gen X-ers and the Millennials can learn from each other to create cohesion in the workplace.
Cullen is the author of the book 35 Dumb Things Well-Intended People Say, which will be available for purchase at the event. For more information about the speaker, visit her website.
"Quite literally, Dr. Cullen returns to UD by popular demand," notes OEI Director Becki Fogerty. "Her message and style of presentation are so accessible to everyone. I believe her audiences appreciate what she has to say."
To register, send an email to oei@udel.edu to reserve a seat. Refreshments will be provided. 
To view additional workshop offerings from OEI, visit this website.
A flyer about the workshop in PDF format is available here.
Photo by Evan Krape