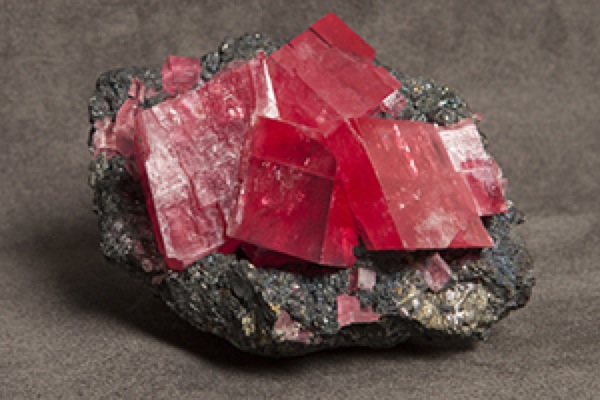 Feb.6-May 12: Colorado rhodochrosites
UD Mineralogical Museum to feature Colorado rhodochrosites
8:06 a.m., Feb. 5, 2013--Colorado rhodochrosite specimens from the collection of Dave Bunk will be featured in an exhibition from Feb. 6-May 12 in the University of Delaware Mineralogical Museum in Penny Hall.
Among the hundreds of gold and silver mines that operated in Colorado from the 1870s to the present are many that also produced vivid red-pink rhodochrosite specimens. 
June 5: Blue Hen 5K
University of Delaware graduates planning to attend Alumni Weekend are encouraged to register for the annual Blue Hen 5K walk and run, which will be held Sunday morning, June 5.
June 6-9: Food and culture series
The 20th annual June Lecture Series at the Osher Lifelong Learning Institute at UD in Wilmington will be held June 6-9. Titled 'June a la Carte,' this year's program focuses on great political documents, feminism, world politics and a Newark cuisine sampler.
Although the Sweet Home Mine in Park County, Colo., is best known for the rhodochrosite specimens mined during the 1990s, many other Colorado mines have produced aesthetic examples of this manganese carbonate mineral.
Specimens from the Sweet Home Mine, as well as lesser known mines such as the Grizzly Bear, Moose and Sunnyside mines, are displayed at the Mineralogical Museum through a generous loan from Dave Bunk.