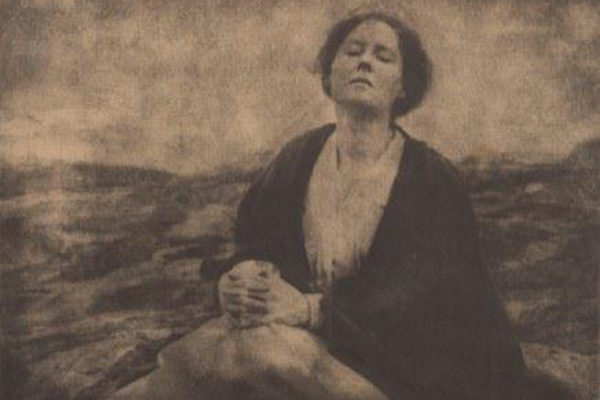 March 2: Käsebier symposium
UD to host symposium on 'Gertrude Käsebier: The Complexity of Light and Shade'
2:29 p.m., Feb. 25, 2013--The University of Delaware will host a symposium on "Gertrude Käsebier: The Complexity of Light and Shade" from 9:30 a.m.-3:15 p.m., Saturday, March 2, in the Trabant University Center Theatre and the Old College Main Gallery.
Presented as a complement to the exhibition "Gertrude Käsebier: The Complexity of Light and Shade," on view through June 28 at the Old College Main Gallery, the symposium will feature presentations by Barbara Michaels, art historian; Michelle Delaney, Smithsonian Institution; Heather Campbell Coyle, curator of American art, Delaware Art Museum; Jae Gutierrez, Center for Creative Photography, University of Arizona; Greta Glaser, University of Delaware; and Stephen Petersen.
June 5: Blue Hen 5K
University of Delaware graduates planning to attend Alumni Weekend are encouraged to register for the annual Blue Hen 5K walk and run, which will be held Sunday morning, June 5.
June 6-9: Food and culture series
The 20th annual June Lecture Series at the Osher Lifelong Learning Institute at UD in Wilmington will be held June 6-9. Titled 'June a la Carte,' this year's program focuses on great political documents, feminism, world politics and a Newark cuisine sampler.
Wendy Bellion, associate professor in UD's Department of Art History, will moderate an afternoon panel in the exhibition gallery.
The program is partially funded by a grant from the Delaware Humanities Forum, a state program of the National Endowment for the Humanities.
The symposium is open to the public free of charge. For registration, write to universitymuseums@udel.edu or call 302-831-8037.