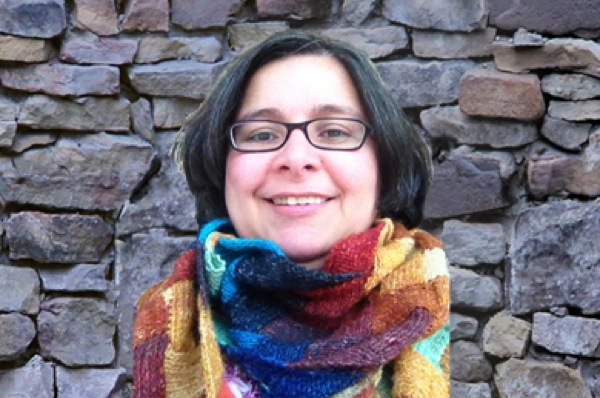 Feb. 27: Cloud computing
Qualcomm Research's Da Silva to discuss 'System Software for Cloud Computing'
9:34 a.m., Feb. 11, 2013--Dilma Da Silva, a principal engineer and manager at Qualcomm Research, will present a talk titled "System Software for Cloud Computing" from 11 a.m.-12:15 p.m., Wednesday, Feb. 27, in the University of Delaware's Trabant University Center Theatre.
Cloud computing involves the delivery of computing services, such as data storage and software, over a network at little to no cost. Da Silva will present cloud computing from the point of view of system software and its impacts on current practices in operating systems and distributed computing as part of the Department of Computer and Information Sciences Distinguished Lecture Series.
June 5: Blue Hen 5K
University of Delaware graduates planning to attend Alumni Weekend are encouraged to register for the annual Blue Hen 5K walk and run, which will be held Sunday morning, June 5.
June 6-9: Food and culture series
The 20th annual June Lecture Series at the Osher Lifelong Learning Institute at UD in Wilmington will be held June 6-9. Titled 'June a la Carte,' this year's program focuses on great political documents, feminism, world politics and a Newark cuisine sampler.
Da Silva earned her doctorate in computer science from the Georgia Institute of Technology in 1997 and is a distinguished scientist and distinguished speaker of the Association for Computing Machinery (ACM) with more than 70 publications. Her research interests include operating systems, distributed computing and high-end computing.
In addition, she is a co-founder of Latinas in Computing and treasurer of the ACM Special Interest Group on Operating Systems (SIGOPS).
An advocate for diversity, Da Silva is a board member for the Computer Research Association's Committee on the Status of Women in Computing Research (CRA-W) and the Coalition for Diversity in Computing.
The event is sponsored by the CIS department, the University of Delaware NSF-ADVANCE program and the President's Diversity Initiative (PDI). It is organized in part by the CISters group and Women in Engineering (WIE) program.
Article by Megan Marschall