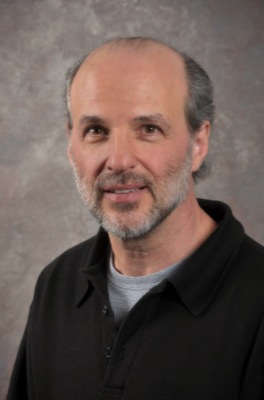 Neuroscience honors
UD's Jeffrey Rosen named Delaware Neuroscientist of the Year
10:28 a.m., Dec. 5, 2012--Jeffrey Rosen, professor of psychology at the University of Delaware, has been named the 2012 Neuroscientist of the Year by the Delaware Chapter of the Society for Neuroscience.
Presented at the chapter's fifth annual Neuroscience Poster Symposium on Nov. 30 at the Delaware Biotechnology Institute, the award recognized Rosen for his success at winning funding for his research in the field and for his work as the co-director of the new Delaware Center for Neuroscience Research. 
National Medal of Science
President Barack Obama recently presented the National Medal of Science to University of Delaware alumnus Rakesh Jain.
Warren Award
Rosalind Johnson, assistant dean for student success in the NUCLEUS Program in UD's College of Arts and Sciences, was presented the John Warren Excellence in Leadership and Service Award during a May 26 ceremony.
In February 2012, Rosen was awarded a $250,000 grant from the National Institutes of Health for his research studying the role of the hormone oxytocin in anxiety.
The Delaware Center for Neuroscience Research, which was formally launched in November, brings together faculty and students at Delaware State University (DSU) and UD to carry out research related to brain development and the neurobiology of learning and memory. Although the center is based at DSU, Rosen directs the center's programs at UD and serves as a mentor for the UD faculty members who are affiliated with it.
Also at the symposium, Arun Asok, a doctoral student in the graduate Behavioral Neuroscience program, won first prize in the poster competition for his poster, "Early-Life Stress Decreases the Length of Telomeres During Childhood." Asok conducts his research in Rosen's lab and in collaboration with Mary Dozier, who is the Amy E. du Pont Chair in Child Development, and Tania Roth, assistant professor, both in the psychology department.
Jennifer Blaze, another student in the Behavioral Neuroscience doctoral program working with Roth, won second place in the competition for her poster, "Assessment of the impact of early-life environmental manipulations on the expression of epigenetic regulators and gene DNA methylation in the developing and adult medial prefrontal cortex."
Stephanie Matt, a UD senior, won second place in the undergraduate division for her poster, "Caregiver experiences produce lasting epigenetic effects on BDNF gene activity within the adult dorsal and ventral hippocampus." Her research also was done in Roth's lab.
The annual poster symposium included graduate students, undergraduates and scientists from UD, DSU and the Nemours/Alfred I. duPont Hospital for Children, all discussing their neuroscience-related research. The posters were judged in separate graduate student, undergraduate and postdoctoral scholar categories.