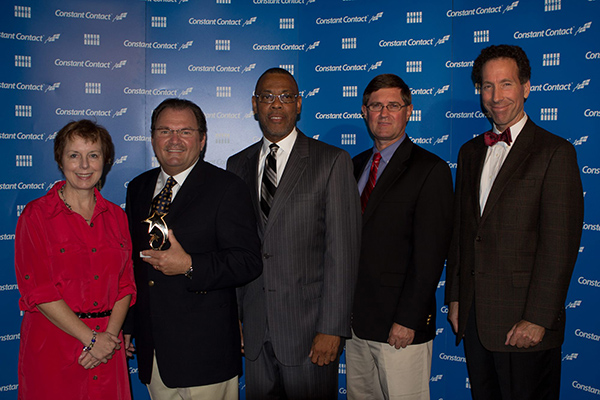 Pfaff wins awards
Pfaff named ASBDC Star Performer and Delaware counselor of year
1:23 p.m., Dec. 7, 2012--Helping small businesses succeed, create jobs and secure capital is what Bill Pfaff has been doing, and doing well, for more than 20 years.
Pfaff, business adviser and director of the Sussex County Small Business and Technology Development Center (SBTDC), was recently recognized by the Association of Small Business Development Centers (ASBDC) for the extraordinary contributions he made toward his clients' success.
National Medal of Science
President Barack Obama recently presented the National Medal of Science to University of Delaware alumnus Rakesh Jain.
Warren Award
Rosalind Johnson, assistant dean for student success in the NUCLEUS Program in UD's College of Arts and Sciences, was presented the John Warren Excellence in Leadership and Service Award during a May 26 ceremony.
Pfaff received the ASBDC's Star Performer Award at a ceremony in New Orleans in September, having been nominated for the award by Clinton Tymes, Delaware SBTDC state director.
Pfaff's work in the past year led not only to the creation or retention of more than 100 jobs but also to the formation of $4.7 million in capital for his clients — more than half of the total for the entire state of Delaware.
Earlier this year, Pfaff was also named SBDC Counselor of the Year by the U.S. Small Business Administration's Delaware District Office for his outstanding contribution to the state's economic development. To date, Pfaff's work has led to the formation of $33 million in capital and the creation or retention of more than 500 jobs.
About SBTDC
The Small Business Technology Development Center, a unit of UD's Office of Economic Innovation and Partnerships (OEIP), exists to strengthen Delaware's economic base by providing quality services such as management assistance, educational programs and resources to the state's business community and potential entrepreneurs.
Article by Laura Gleason