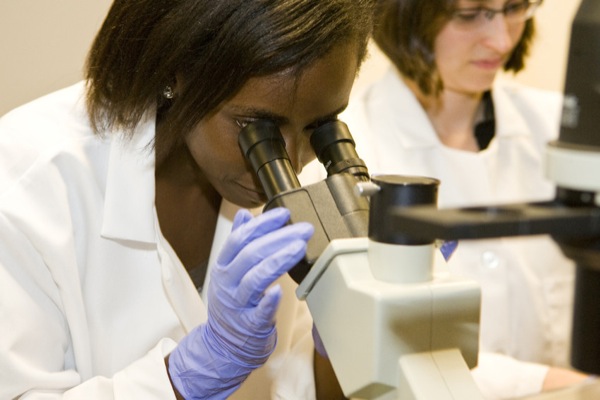 World-class university
Rankings place UD among world's top universities
2:08 p.m., Aug. 15, 2012--For the second year in a row, the University of Delaware is listed among the world's top 150 universities, according to a study by the Center for World Class Universities of Shanghai Jiao Tong University. The rankings have been published annually since 2003.
The center's 2012 Academic Ranking of World Universities (ARWU), issued Aug. 15, places UD in the 54-67 range among U.S. institutions and in the 100-150 range globally. 
National Medal of Science
President Barack Obama recently presented the National Medal of Science to University of Delaware alumnus Rakesh Jain.
Warren Award
Rosalind Johnson, assistant dean for student success in the NUCLEUS Program in UD's College of Arts and Sciences, was presented the John Warren Excellence in Leadership and Service Award during a May 26 ceremony.
In the center's rankings of broad subject fields, UD placed among the top 76-100 universities in "Natural Sciences and Mathematics" and "Engineering/Technology and Computer Sciences." In the subject ranking for mathematics, UD placed in the 76-100 range for the third year in a row, and also placed in the 101-150 range in chemistry. 
"This ranking reaffirms that our University of Delaware faculty are among the world's very best," said Nancy Brickhouse, interim provost. "Their intellectual leadership contributes mightily to UD's continuing advancement as a world-class university, and we applaud their accomplishments." 
More than 1,200 universities are ranked by ARWU each year, and the top 500 are published on the center's website. The top 10 universities in the listing are Harvard, Stanford, MIT, Berkeley, Cambridge, Caltech, Princeton, Columbia, Chicago and Oxford. 
Among world rankings, the ARWU is considered to be one of the most influential. It is based on six objective indicators, including the number of alumni and staff winning Nobel Prizes and Fields Medals, the number of Highly Cited Researchers, the number of articles published in the journals Nature and Science, the number of articles indexed in the Science Citation Index — Expanded (SCIE) and Social Science Citation Index (SSCI), and per capita performance. 
The ARWU is published and copyrighted by ShanghaiRanking Consultancy, an independent organization on higher education information.