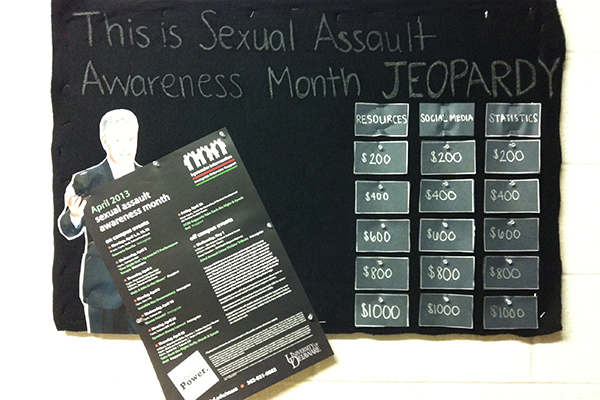 SAAM winner
Sexual Assault Awareness Month bulletin board winner announced
3:41 p.m., April 25, 2013--The University of Delaware Sexual Assault Prevention and Education Committee has announced that Harrington Hall E3 has won the Sexual Assault Awareness Month bulletin board competition.
Stephanie Siravo, resident assistant of Harrington Hall E3, created a Jeopardy-style game that included categories in resources, statistics and social media. Residents of the floor could test their knowledge by answering questions provided on the bulletin board.
National Medal of Science
President Barack Obama recently presented the National Medal of Science to University of Delaware alumnus Rakesh Jain.
Warren Award
Rosalind Johnson, assistant dean for student success in the NUCLEUS Program in UD's College of Arts and Sciences, was presented the John Warren Excellence in Leadership and Service Award during a May 26 ceremony.
Judges from the committee viewed all of the participating bulletin boards and members of the University community could vote for their favorite bulletin board on the Blue Hen Says Facebook page.
For more information about Sexual Assault Awareness Month at UD, visit the website.