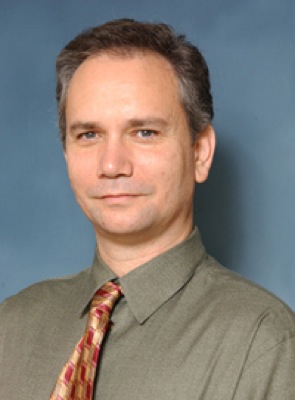 May 1: Pigford Memorial Lecture
Human antibodies topic of Robert Pigford Memorial Lecture
11:23 a.m., April 16, 2013--George Georgiou of the University of Texas Austin will speak on the topic "What's In Your Blood: Systems Analysis of Human Antibody Immunity" when he presents the Robert Pigford Memorial Lecture at 10 a.m., Wednesday, May 1, in 116 Gore Hall on the University of Delaware campus in Newark.
The lecture is presented by UD's Department of Chemical and Biomolecular Engineering.
June 5: Blue Hen 5K
University of Delaware graduates planning to attend Alumni Weekend are encouraged to register for the annual Blue Hen 5K walk and run, which will be held Sunday morning, June 5.
June 6-9: Food and culture series
The 20th annual June Lecture Series at the Osher Lifelong Learning Institute at UD in Wilmington will be held June 6-9. Titled 'June a la Carte,' this year's program focuses on great political documents, feminism, world politics and a Newark cuisine sampler.
Georgiou is the Cockrell Chair in Engineering at the University of Texas whose group is working in molecular biotechnology with special emphasis on the engineering and preclinical development of therapeutic proteins, on antibody engineering and human B cell immunology.
Georgiou is a member of the National Academy of Engineering and of the Institute of Medicine of the National Academy of Sciences. He is the author of more than 220 research publications and has edited five books.
In 2008, he was named "one of the top 100 chemical engineers of the modern era" by the American Institute of Chemical Engineers.
For details, see the presentation abstract in PDF format.
The lecture, which is free and open to the public, honors the late Robert Pigford, a founder of UD's Department of Chemical and Biomolecular Engineering whose vision and leadership in the field made long-lasting contributions to the department.