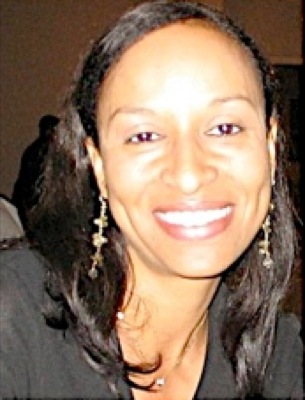 April 17: Global Agenda
Mwanza to consider U.S. role in Africa, developing world in Global Agenda talk
9:16 a.m., April 12, 2013--Iris Mwanza, founder of an African-based technology company focused on harnessing the mobile phone as a vehicle for financial services, will discuss the role of the United States in Africa and the developing world as the University of Delaware's Global Agenda speaker series continues at 7:30 p.m., Wednesday, April 17, in Mitchell Hall.
The presentation will be moderated by Ralph Begleiter, director of UD's Center for Political Communication.
June 5: Blue Hen 5K
University of Delaware graduates planning to attend Alumni Weekend are encouraged to register for the annual Blue Hen 5K walk and run, which will be held Sunday morning, June 5.
June 6-9: Food and culture series
The 20th annual June Lecture Series at the Osher Lifelong Learning Institute at UD in Wilmington will be held June 6-9. Titled 'June a la Carte,' this year's program focuses on great political documents, feminism, world politics and a Newark cuisine sampler.
The Global Agenda series is considering "America's Role in the World," and speakers include journalists, national security experts and international government officials. The series is free and open to the public.
In 2012, the U.S. Agency for International Development awarded Mwanza's company an innovation award for a micro insurance product sold on the mobile phone.
She sits on several corporate boards, including a Zambian copper mining company, an asset management company and an HIV/AIDS non-governmental organization that provides care and treatment program in several African countries.
Between 2005 and 2009, Mwanza served as chief operations officer for the Centre for Infectious Disease Research in Zambia, the largest HIV/AIDS non-profit organization in Africa. As head of operations, she was responsible for various treatment programs, oversaw 580 employees and managed a $30 million annual budget.
She holds a doctorate in international relations from the Johns Hopkins School of Advanced International Studies, and holds law degrees from the University of Zambia and Cornell University.
She has worked as a corporate lawyer in Zambia and at the Washington, D.C., law firm Arnold and Porter. She has also worked at the World Bank in Washington, in the South East Asia Finance and Private Sector Development Group.