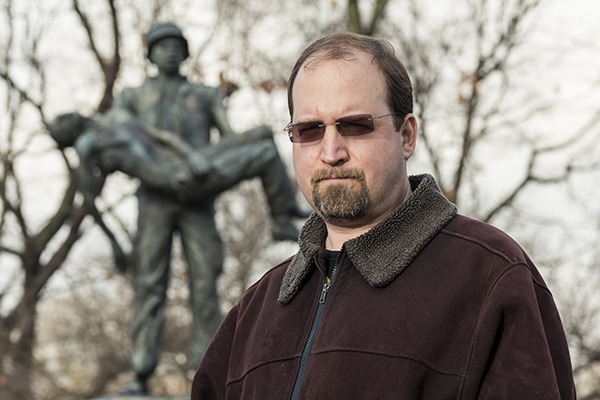 April 8: 'Jim Crow in Camouflage'
Plight of African-American vets in impoverished communities to be topic
8:16 a.m., April 1, 2013--The University of Delaware's Benjamin D. Fleury-Steiner will speak on the topic "Jim Crow in Camouflage: Militarism and the Endless Perpetuation of America's Drug War in Impoverished African-American Communities" from 12:20-1:10 p.m., Monday, April 8, in 203 Munroe Hall.
The presentation is part of the Brown Bag Lecture Series sponsored by the Department of Black American Studies.
June 5: Blue Hen 5K
University of Delaware graduates planning to attend Alumni Weekend are encouraged to register for the annual Blue Hen 5K walk and run, which will be held Sunday morning, June 5.
June 6-9: Food and culture series
The 20th annual June Lecture Series at the Osher Lifelong Learning Institute at UD in Wilmington will be held June 6-9. Titled 'June a la Carte,' this year's program focuses on great political documents, feminism, world politics and a Newark cuisine sampler.
Fleury-Steiner is an associate professor in the departments of Sociology and Criminal Justice and Black American Studies and author of the book Disposable Heroes: The Betrayal of African American Veterans.
The Brown Bag Lecture Series is free and open to the public. The presentation will run about 30 minutes and is followed by open discussion. Participants are welcome to bring their lunch and enjoy a vibrant and stimulating exchange of ideas.
For more information on the series, call the department at 302-831-2897.
For a flyer on the presentation in PDF format, click here.
Photo by Evan Krape