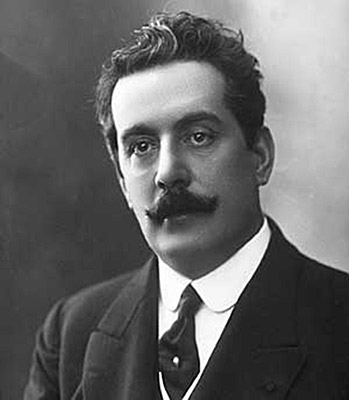 May 11, 13: Puccini's 'Il Trittico'
UD Opera Theatre's Opera on the Edge to present Puccini's 'Il Trittico'
1:22 p.m., May 8, 2012--The University of Delaware Opera Theatre's Opera on the Edge program will continue with a presentation of Puccini's three one-act operas, Il Trittico.
Performances will be held at 7 p.m., Friday, May 11, and at 3 p.m., Sunday, May 13, in the Thompson Theatre of the Roselle Center for the Arts.
June 5: Blue Hen 5K
University of Delaware graduates planning to attend Alumni Weekend are encouraged to register for the annual Blue Hen 5K walk and run, which will be held Sunday morning, June 5.
June 6-9: Food and culture series
The 20th annual June Lecture Series at the Osher Lifelong Learning Institute at UD in Wilmington will be held June 6-9. Titled 'June a la Carte,' this year's program focuses on great political documents, feminism, world politics and a Newark cuisine sampler.
Tickets cost $25 for adults, $20 for senior adults and $10 for students and will be available in advance through the REP box office by calling 302-831-2204.
Advance tickets can also be purchased in person at the Roselle Center for the Arts. Box office hours are noon to 5 p.m. Monday through Friday.
Tickets can be purchased at the door subject to availability.
Blake Smith will direct Il Trittico and James Allen Anderson will conduct. Eddy Seger is the scenic designer.
The production will be the most elaborate operatic project ever undertaken by the UD Opera Theatre. 
A UD Opera Theatre representative said the mere concept of producing three operas in one evening has, unfortunately, caused Puccini's incredible work to receive far fewer complete performances than its artistic brilliance merits.
With Il Trittico, Puccini, known for his tragedies, shows his versatility. The first segment of Il Trittico is the dark, intense verismo opera Il Tabarro (The Cloak). Violent passions erupt in murder as the aging owner of a barge on the Seine River in Paris mourns the indifference of his younger wife, who is embroiled in a heated affair with a young stevedore. 
UD voice faculty members Noël Archambeault and Robert Brandt join the cast of this gripping thriller.
The second piece is the heartbreaking melodrama Suor Angelica (Sister Angelica). The composer's personal favorite of the three, Suor Angelica is a moving tale of regret and religious redemption set in a seventeenth century convent. 
Finally, Puccini ends the evening with laughs in the riotous Gianni Schicchi. The conniving families of a recently deceased Florentine bachelor Buoso Donati greedily attempt to get their hands on their relation's fortune -- and his mule. Unfortunately for them, there is already a will that leaves the entire fortune, including the mule, to a monastery. Their only option is to seek out the dubious counsel of local spin doctor Gianni Schicchi.