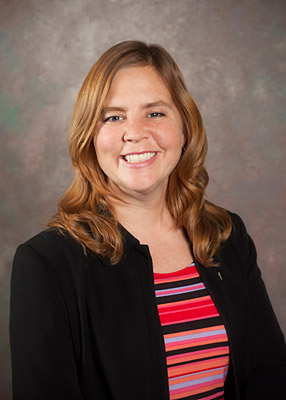 Student success award
Delaware Tech honors member of UD Board of Trustees
2:12 p.m., May 22, 2012--Allison Burris Castellanos, a member of the University of Delaware Board of Trustees, and fellow teacher Cindy Mitchell received the Excellence in Student Success Award for the Delaware Technical and Community College Owens Campus in Georgetown on Thursday, May 17.
Both Castellanos and Mitchell are teachers of English as a Second Language (ESL) at the Delaware Tech campus.
National Medal of Science
President Barack Obama recently presented the National Medal of Science to University of Delaware alumnus Rakesh Jain.
Warren Award
Rosalind Johnson, assistant dean for student success in the NUCLEUS Program in UD's College of Arts and Sciences, was presented the John Warren Excellence in Leadership and Service Award during a May 26 ceremony.
The purpose of the award is to recognize the contributions, achievements, dedication and talents of Delaware Tech employees who exemplify the highest standards of excellence and commitment to the college and its community.
Castellanos and Mitchell were nominated because both teachers are fluent in Spanish and regularly use their language skills in support of student success. 
They visit high schools to recruit ESL students to attend Delaware Tech, help Spanish speaking parents with financial aid and scholarship applications, and mentor and advise Hispanic college students to help them maintain eligibility for scholarships and make progress toward earning a certificate, diploma or degree at Delaware Tech.
The teachers collaborate with Spanish newspapers and radio stations to highlight the success of Hispanic students at Delaware Tech and constantly reach out to the Hispanic community to make sure everyone has the information and encouragement they need to feel welcome and connected to the college.
Photo by Ambre Alexander