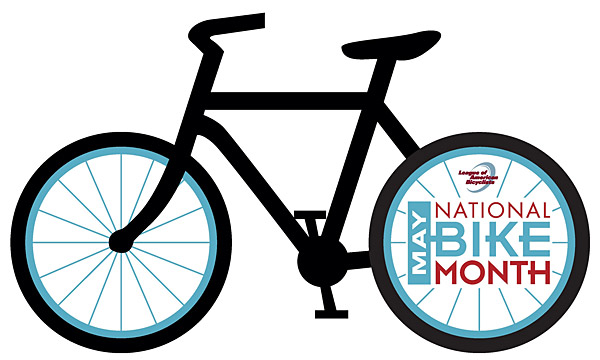 May 18: Bike-to-Work Day
Bike-to-Work Day in Newark to feature Sen. Carper, Gov. Markell
7:52 a.m., May 14, 2012--The University of Delaware and the city of Newark are partnering again to host this year's Bike-to-Work Day event on Friday morning, May 18, from 7:30-8:30 a.m., at the Trabant University Center patio.
Bike commuters that morning can enjoy a light breakfast and hear brief comments by invited guest speakers, including U.S. Sen. Tom Carper and Gov. Jack Markell. The Newark Bicycle Committee is organizing the event.
June 5: Blue Hen 5K
University of Delaware graduates planning to attend Alumni Weekend are encouraged to register for the annual Blue Hen 5K walk and run, which will be held Sunday morning, June 5.
June 6-9: Food and culture series
The 20th annual June Lecture Series at the Osher Lifelong Learning Institute at UD in Wilmington will be held June 6-9. Titled 'June a la Carte,' this year's program focuses on great political documents, feminism, world politics and a Newark cuisine sampler.
This year's statewide theme for the national Bike-to-Work Day events taking place in Newark, Wilmington, Dover and Lewes is "Bicycles – Fit for Life." 
Free Bike-to-Work Day T-shirts will be available while they last.  The goal is to get more and more people to consider biking as a viable means of transportation—for commuting, for one's health, for one's wallet, for the planet, and just for fun.
From a health standpoint, "bicycle commuting provides an opportunity for busy employees to weave more physical activity into their day," says Linda Smith, program coordinator of the UD Office of Human Resources' HealthyU Employee Wellness Program. "Biking satisfies the recommendation of moderate physical activity, which can help employees improve cardiovascular and muscular fitness, maintain a healthy weight, and reduce stress." 
Smith adds, "The benefits to mental health should not be overlooked, beginning and ending the workday with physical activity helps improve mental focus throughout the day, and provides a time to release the stress of the day on the way home—something that driving a car rarely delivers."
Safety for the event will be provided by UD Campus Safety and the Newark Police. Local businesses and organizations are supporting the event through sponsorships and in-kind donations.  
The Newark Bicycle Committee is a partnership of interested cyclists and agencies working to improve bicycling in the community.
For an event program in PDF format, click here.
Article by Mark Deshon