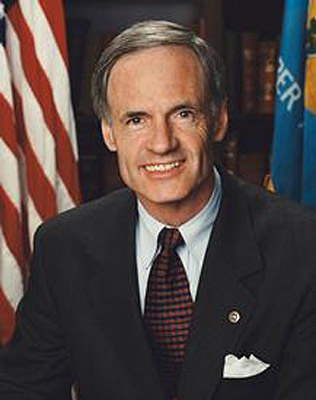 May 1: Sen. Carper to speak
U.S. Sen. Carper to deliver lecture as part of annual SPPA series
9:39 a.m., March 28, 2012--The University of Delaware School of Public Policy and Administration continues its 50-year anniversary celebration with its annual distinguished speaker series.
On Tuesday, May 1, U.S. Sen. Tom Carper will deliver a talk at 5 p.m. in the Gore Recital Hall of the Roselle Center for the Arts.
June 5: Blue Hen 5K
University of Delaware graduates planning to attend Alumni Weekend are encouraged to register for the annual Blue Hen 5K walk and run, which will be held Sunday morning, June 5.
June 6-9: Food and culture series
The 20th annual June Lecture Series at the Osher Lifelong Learning Institute at UD in Wilmington will be held June 6-9. Titled 'June a la Carte,' this year's program focuses on great political documents, feminism, world politics and a Newark cuisine sampler.
Before joining the U.S. Senate in 2001, Carper had served in the U.S. House of Representatives and as the 78th governor of Delaware.
Carper is a UD alumnus, having received a master of business administration degree in 1973.
Now in its 11th year, the speaker series brings an esteemed cadre of legislators and experts to campus to address pressing issues and trends in public policy.
This year's series focuses on "Leadership, Service and Policy," and U.S. Rep. John Carney, an alumnus of the master's in public administration program, delivered the first lecture on Tuesday, Feb. 21.
Edward Freel, a policy scientist in the Institute for Public Administration, calls the series "an opportunity to meet, hear from and interact with practitioners and academics in a range of different issue areas."
Article by Andrea Muddiman