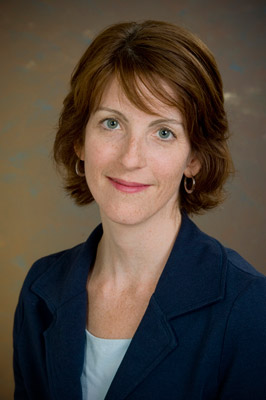 April 5: Scholar and the Library Series
Ray to discuss 'Secret Renaissance: The Alchemical Experiments of Caterina Sforza'
10:54 a.m., March 23, 2012--The University of Delaware Library has announced that Meredith K. Ray, associate professor of Italian and Italian faculty chair in the Department of Foreign Languages and Literatures, will present "Secret Renaissance: The Alchemical Experiments of Caterina Sforza," at noon, Thursday, April 5, in the Class of 1941 Lecture Room in the Morris Library.
The presentation is part of the University of Delaware Library Assembly of Professional Staff (UDLAPS) Scholar and the Library Series.
June 5: Blue Hen 5K
University of Delaware graduates planning to attend Alumni Weekend are encouraged to register for the annual Blue Hen 5K walk and run, which will be held Sunday morning, June 5.
June 6-9: Food and culture series
The 20th annual June Lecture Series at the Osher Lifelong Learning Institute at UD in Wilmington will be held June 6-9. Titled 'June a la Carte,' this year's program focuses on great political documents, feminism, world politics and a Newark cuisine sampler.
The brown-bag luncheon program with light refreshments is open to the public.
Best known for her military exploits, the charismatic Sforza (1463-1509) – immortalized in Machiavelli's The Prince – was also keenly interested in collecting alchemical, medicinal and cosmetic secrets. 
Throughout her life, she sought out recipes for creating elixirs and unguents that promised to cure disease, preserve youth and beauty, and even transform base metals into gold, compiling them in a manuscript entitled Experiments. 
Sforza's manuscript, an early entry in the literary genre of "books of secrets" that proliferated in Renaissance Italy, offers precious insight into the ways in which women incorporated alchemical experiment into their daily lives in the quest for physical health, beauty and, in Sforza's case, wealth. 
Ray's talk will investigate what Sforza's example can tell us about women and the practice of science in early modern Italy, and how it can help us to broaden our picture of scientific culture at the cusp of the Scientific Revolution.