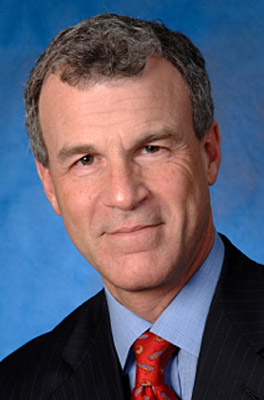 March 21: Global Agenda
CIA's Grenier to discuss human intelligence in Global Agenda presentation
10:58 a.m., March 16, 2012--Robert Grenier, who served 27 years in the CIA, will speak on the topic "HUManINTelligence in the Digital Age" as the University of Delaware Global Agenda speaker series continues at 7:30 p.m., Wednesday, March 21, in Mitchell Hall.
Grenier served most recently as head of the CIA's Counterterrorism Center.
June 5: Blue Hen 5K
University of Delaware graduates planning to attend Alumni Weekend are encouraged to register for the annual Blue Hen 5K walk and run, which will be held Sunday morning, June 5.
June 6-9: Food and culture series
The 20th annual June Lecture Series at the Osher Lifelong Learning Institute at UD in Wilmington will be held June 6-9. Titled 'June a la Carte,' this year's program focuses on great political documents, feminism, world politics and a Newark cuisine sampler.
Among previous assignments, he led agent training at "The Farm," was CIA representative to the White House on Iraq during the 2003 invasion, and, as CIA station chief in Islamabad, Pakistan, directed operations against the Taliban before, during and after the 9/11 attacks.
Global Agenda presentations are free and open to the public. The theme of the 2012 series is "Spies, Lies and Sneaky Guys: Espionage and Intelligence in the Digital Age."
Ralph Begleiter, director of the Center for Political Communication, serves as moderator. 
Global Agenda is presented by the Institute for Global Studies, the Department of Communication, the Department of Political Science and International Relations and the Center for Political Communication.
The next presentation in the series will be April 4. It will feature Eric C. Anderson, one of five career intelligence personnel on the CIA's "Red Cell," tasked with challenging conventional analysis.
More information on the series, including upcoming presentations and UDaily and video coverage of recent lectures, can be found on the Global Agenda website.