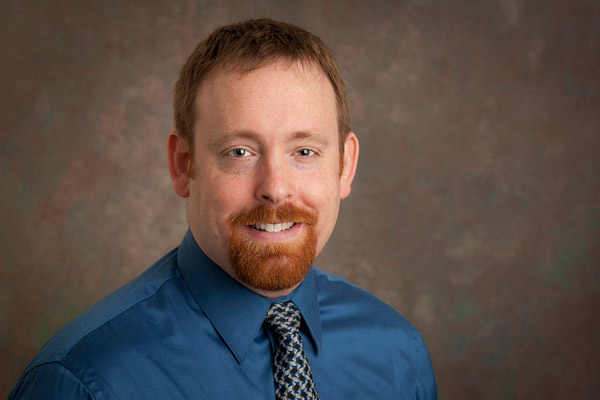 'ExCEEding' expectations
Engineering professor nationally recognized for teaching excellence
9:29 a.m., June 26, 2012--The University of Delaware prides itself in having excellent teachers and excellent researchers. Christopher L. Meehan, associate professor of civil and environmental engineering, recently earned national recognition from the American Society of Civil Engineers (ASCE) for his effective and engaging teaching style. 
He received the ASCE's ExCEEd New Faculty Excellence in Teaching Award at the American Society for Engineering Education annual conference on June 12. Given annually, the award recognizes outstanding civil engineering faculty who have five years or less full-time teaching experience.
National Medal of Science
President Barack Obama recently presented the National Medal of Science to University of Delaware alumnus Rakesh Jain.
Warren Award
Rosalind Johnson, assistant dean for student success in the NUCLEUS Program in UD's College of Arts and Sciences, was presented the John Warren Excellence in Leadership and Service Award during a May 26 ceremony.
Meehan arrived at UD in the fall of 2006 after completing his doctoral degree in civil engineering from the Virginia Polytechnic Institute and State University. In spring 2007, he assumed teaching responsibilities for both undergraduate and graduate level courses in geotechnical engineering.
Since then, according to department chair Harry (Tripp) Shenton, III, the department has experienced renewed interest in the geotechnical engineering program.
"Many of our best students now continue on to graduate school in this area and I attribute this in many ways to the energy and enthusiasm that Prof. Meehan brings to the classroom," commented Shenton.
Student feedback on Meehan's teaching style is equally positive, routinely eliciting comments such as "great teacher," "very energetic," and "engages the class." 
Meehan's educational style doesn't restrict lessons to the classroom. He annually advises approximately 30 undergraduate engineering majors, and has supervised more than a dozen undergraduate research assistants, master's and doctoral students, as well as serving as a faculty adviser for an undergraduate geotechnical engineering organization. In 2012, two undergraduate students advised by Meehan brought home the Mohr's Circle award for their work in the ASCE GeoPrediction competition – a first for the department.
At the same time, Meehan has developed a nationally recognized research program in geotechnical engineering. In 2009, he received the National Science Foundation's prestigious Faculty Early Career Development Award to study the seismic behavior of slickensided surfaces. This fall, he will study the use of geothermal energy techniques for reducing energy consumption in the built environment as a 2012 Fulbright Scholar at Tampere University of Technology in Finland.
Babatunde A. Ogunnaike, interim dean of the College of Engineering, recently supported Meehan's promotion from assistant to associate professor calling his rapid development from "an above average instructor" to "one of the best teachers in the department, if not the college" impressive.
"Each day Chris brings an excitement and enthusiasm to the classroom that is infectious; students leave his courses with a good understanding of the fundamental theory behind geotechnical engineering, and an appreciation of the application of that theory in practice," Ogunnaike said. 
Article by Karen B. Roberts
Photo by Kathy F. Atkinson