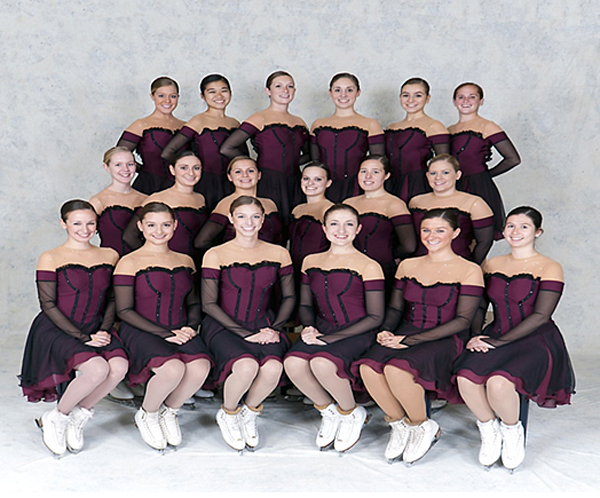 Skating honors
Synchronized Skating Teams takes honors at Eastern sectionals
3:45 p.m., Jan. 31, 2012--The University of Delaware Synchronized Skating Teams took top honors at the 2012 Eastern Synchronized Skating Sectional Championships, held Jan. 26-28, at the Giant Center and Hersheypark Arena in Hershey, Pa. 
The Collegiate Team took the gold medal, marking UD's 14th Collegiate Synchronized Skating Sectional championship. UD scored 79.58 in the competition, and the second-place team, the University of New Hampshire, scored 65.76. Others participating in the event were Boston University, Team Excel of Boston, the University of Massachusetts Amherst and Cornell University. 
National Medal of Science
President Barack Obama recently presented the National Medal of Science to University of Delaware alumnus Rakesh Jain.
Warren Award
Rosalind Johnson, assistant dean for student success in the NUCLEUS Program in UD's College of Arts and Sciences, was presented the John Warren Excellence in Leadership and Service Award during a May 26 ceremony.
The Open Collegiate Team placed second, competing against nine other teams, including those from Boston College, Oswego State University and the University of Maryland. 
The Collegiate team will be competing at the 2012 U.S. Synchronized Skating Championships, scheduled March 1-3 at the DCU Center in Worcester, Mass. 
Coach Megan O'Donnell said, "The team is very excited and will be training very hard until then."