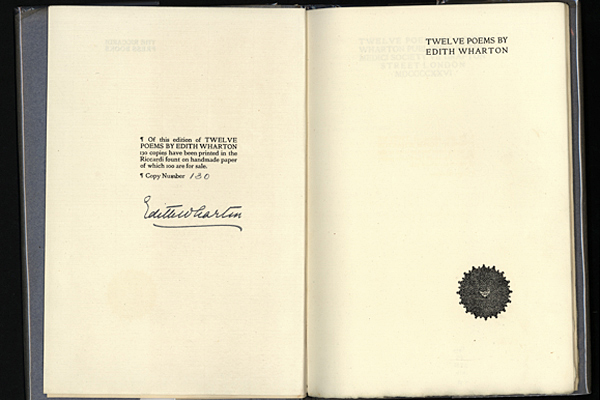 Through Jan. 31: Edith Wharton exhibition
University Library announces exhibition 'Edith Wharton: Celebrating 150 Years'
8:50 a.m., Jan. 5, 2012--The University of Delaware Library announces the opening of a new exhibition, "Edith Wharton: Celebrating 150 Years," which will be on display through Tuesday, Jan. 31 in the Information Room on the first floor of the Morris Library.
In honor of the 150th anniversary of American author Edith Wharton's birth, the University Library's Special Collections Department is exhibiting a selection of her works.
June 5: Blue Hen 5K
University of Delaware graduates planning to attend Alumni Weekend are encouraged to register for the annual Blue Hen 5K walk and run, which will be held Sunday morning, June 5.
June 6-9: Food and culture series
The 20th annual June Lecture Series at the Osher Lifelong Learning Institute at UD in Wilmington will be held June 6-9. Titled 'June a la Carte,' this year's program focuses on great political documents, feminism, world politics and a Newark cuisine sampler.
Wharton was born into a prominent, wealthy New York City family and throughout her life she rebelled against the high-society leisure lifestyle. She often wrote critically about the societal norms of the upper class and many of her works are well-known for the suffering twists of fate and devastating irony of their main characters.
On display are first editions, as well as fine press limited editions of her novels, short stories and poems.
"Edith Wharton: Celebrating 150 Years" is curated, designed and installed by Laurie Rizzo, assistant librarian, with assistance from Anita Wellner, library assistant, on exhibition preparation. They are both from the Special Collections Department.
The exhibition is also available online.
About the Special Collections Department
Holdings of the Special Collections Department of the University of Delaware Library include books, manuscripts, maps, prints, photographs, broadsides, periodicals, pamphlets, ephemera and realia from the fifteenth to the twenty-first century. The collections complement the library's general collections with particular strengths in the subject areas of the arts; English, Irish and American literature; history and Delawareana; horticulture; and history of science and technology.