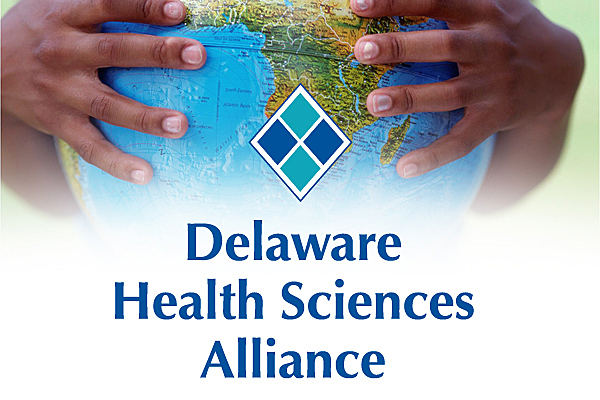 Feb. 4: Global Health Symposium
Health experts to address issues in education, research, practice
1:05 p.m., Jan. 26, 2012--The Delaware Health Sciences Alliance will hold its inaugural Global Health Symposium on Saturday, Feb. 4, at the John H. Ammon Medical Education Center on Christiana Care Health System's Stanton Campus.
The program will focus on education, research and practice, with presentations on topics ranging from refugee health clinics and relief medicine to anthropological approaches to the study of global health.  A poster session will highlight additional work in this area of growing interest and importance.
June 5: Blue Hen 5K
University of Delaware graduates planning to attend Alumni Weekend are encouraged to register for the annual Blue Hen 5K walk and run, which will be held Sunday morning, June 5.
June 6-9: Food and culture series
The 20th annual June Lecture Series at the Osher Lifelong Learning Institute at UD in Wilmington will be held June 6-9. Titled 'June a la Carte,' this year's program focuses on great political documents, feminism, world politics and a Newark cuisine sampler.
Adewale Troutman, incoming president of the American Public Health Association, will deliver the keynote address. Troutman, who is also director of Public Health Leadership and Practice at the University of South Florida, holds an M.D. from New Jersey Medical School, a master's in public health from Columbia University, a master's in black studies from the State University of New York in Albany, and board certification from the National Board of Public Health Examiners.
Omar Khan, president of the Delaware Academy of Family Physicians, is chairing the symposium.  The event is sponsored by Christiana Care Health System, Delaware Academy of Family Physicians, Delaware Academy of Medicine, Nemours, Thomas Jefferson University and the University of Delaware.
Registration, which includes a light breakfast and a boxed lunch, is $30 for members of all sponsoring organizations, $40 for non-affiliated registrants, and complimentary for students.  (Note: Students should contact Gina Porter at gporter@udel.edu.)
To register, visit the website.
About DHSA
The Delaware Health Sciences Alliance was established in 2009 with four founding partners—Christiana Care Health System, Nemours/Alfred I. duPont Hospital for Children, Thomas Jefferson University and the University of Delaware.
The alliance enables partner organizations to collaborate and conduct cutting-edge biomedical research, to improve the health of Delawareans through access to services in the state and region, and to educate the next generation of health care professionals.
DHSA's unique, broad-based partnership focuses on establishing innovative collaborations among experts in medical education and practice, health economics and policy, population sciences, public health, and biomedical sciences and engineering. For more information, visit the website.
Article by Diane Kukich