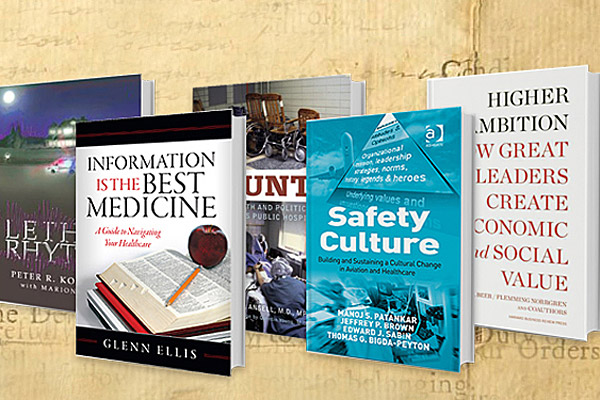 Feb. 26: Health by the book
Jefferson School of Population Health to hold Sunday Evening Book Club
3:31 p.m., Feb. 6, 2012--The 3rd annual Sunday Evening Book Club, featuring several distinguished health care authors, will be held in Thomas Jefferson University's Dorrance Hamilton Building on Sunday, Feb. 26, from 5-8:30 p.m.
The event will include a cocktail reception, dinner, and discussion with the distinguished authors of select new works pertaining to health care.  Following dinner, attendees will have the opportunity to interact directly with the authors, purchase their books, and have the books signed. Each attendee will receive one book as part of registration.  
June 5: Blue Hen 5K
University of Delaware graduates planning to attend Alumni Weekend are encouraged to register for the annual Blue Hen 5K walk and run, which will be held Sunday morning, June 5.
June 6-9: Food and culture series
The 20th annual June Lecture Series at the Osher Lifelong Learning Institute at UD in Wilmington will be held June 6-9. Titled 'June a la Carte,' this year's program focuses on great political documents, feminism, world politics and a Newark cuisine sampler.
Featured authors include:
County: Life, Death and Politics at Chicago's Public Hospital, David A. Ansell, vice president, clinical affairs, and chief medical officer, Rush University Medical Center, Chicago.
Lethal Rhythm, Peter Kowey, chief, Division of Cardiovascular Diseases, Lankenau Hospital, Main Line Health System; professor of medicine and clinical pharmacology, Jefferson Medical College, Philadelphia.
Higher Ambition: How Great Leaders Create Economic and Social Value, Nathaniel Foote, managing director, TruePoint, Burlington, Mass.
Information is the Best Medicine, Glenn Ellis, Sr., president, Strategies for Well-Being, Yeadon, Pa.
Safety Culture: Building and Sustaining a Cultural Change in Aviation and Healthcare, Tom Bigda-Peyton, partner, 2nd Curve Healthcare Systems; president, Action Learning Systems; president and co-founder, Center for Semantic Excellence, Boston.
This event is being offered in conjunction with the 12th Population Health and Care Coordination Colloquium from Feb. 27-29. 
Contact Melissa Horowitz at melissa.horowitz@jefferson.edu for more information.
Article by Diane Kukich