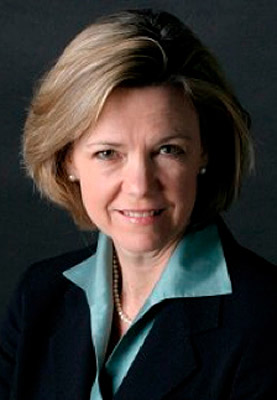 Feb. 22: 'Military Intelligence Complex'
Washington Post's Dana Priest to open Global Agenda series
8:56 a.m., Feb. 15, 2012--Dana Priest, a two-time Pulitzer Prize winning investigative reporter for the Washington Post, will open the spring 2012 Global Agenda speaker series with a talk titled "Military Intelligence Complex" at 7:30 p.m., Wednesday, Feb. 22, in Mitchell Hall on the University of Delaware campus in Newark.
The theme of Global Agenda is "Spies, Lies and Sneaky Guys: Espionage and Intelligence in the Digital Age." The series is free and open to the public.
June 5: Blue Hen 5K
University of Delaware graduates planning to attend Alumni Weekend are encouraged to register for the annual Blue Hen 5K walk and run, which will be held Sunday morning, June 5.
June 6-9: Food and culture series
The 20th annual June Lecture Series at the Osher Lifelong Learning Institute at UD in Wilmington will be held June 6-9. Titled 'June a la Carte,' this year's program focuses on great political documents, feminism, world politics and a Newark cuisine sampler.
Priest has covered the invasion of Panama, reported from Iraq, covered the Kosovo war and traveled widely with Army units in Asia, Africa and South America and on peacekeeping duty in Bosnia, Kosovo and Afghanistan. 
She is currently working on a new book, Top Secret America: The Rise of the New American Security State.
Global Agenda is presented by the Institute for Global Studies, the Department of Communication, the Department of Political Science and International Relations and the Center for Political Communication.
Presentations are moderated by Ralph Begleiter, director of the Center for Political Communication.
The series will continue Wednesday, March 14, with a presentation "Electronic Underworld" with Gen. Michael Hayden, former director of the CIA and former director of the nation's most secretive intelligence organization, the NSA. Appointed by Presidents Clinton and Bush, Hayden led those agencies between 1999-2009, during the 9/11 attacks and aftermath and the Afghanistan and Iraq wars.