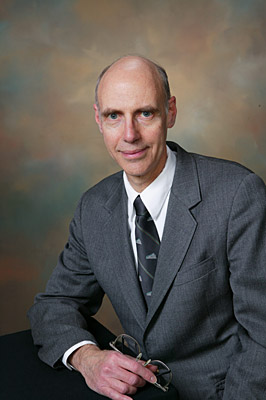 May 3: Kerr Lecture
Zarembski to discuss railway risk management techniques at Kerr Lecture
8:49 a.m., April 2, 2012--Each year, the United States railway system encounters over 250,000 rail defects, ranging from barely detectable signs of corrosion to critically damaging fissures. Regardless of size, each defect increases the risk of derailment, which may potentially harm passengers and cargo.
Allan M. Zarembski, vice president and general manager of Zeta-Tech, will discuss the effects and risks of rail defects on today's railway industry at the seventh annual Arnold D. Kerr Lecture to be held at 4 p.m., Thursday, May 3, in the Trabant University Center Theatre on the University of Delaware campus in Newark.
June 5: Blue Hen 5K
University of Delaware graduates planning to attend Alumni Weekend are encouraged to register for the annual Blue Hen 5K walk and run, which will be held Sunday morning, June 5.
June 6-9: Food and culture series
The 20th annual June Lecture Series at the Osher Lifelong Learning Institute at UD in Wilmington will be held June 6-9. Titled 'June a la Carte,' this year's program focuses on great political documents, feminism, world politics and a Newark cuisine sampler.
Zarembski's lecture, "Management of the Risk of Broken Rails: Theory and Practice," will provide an overview of the complications associated with broken rail defects, their detection and fatigue-based causes, railway inspection risk management techniques and methods to reduce derailment risks. 
A reception will precede the lecture at 3:30 p.m. in Multipurpose Room A of the Trabant University Center. 
A specialist in vehicle and track system analysis, railway component failure analysis, track strength and maintenance planning, Zaremski established Zeta-Tech, a railway technical consulting and applied technology company, in 1984. Today, the company is an independent business unit of Harsco Rail. He previously held positions with Pandrol Inc., Speno Rail Services Company and the Association of American Railroads. 
Zarembski earned both a doctoral degree and a master's degree in civil engineering from Princeton University. He earned a master's degree in engineering mechanics and a bachelor's degree in aeronautics and astronautics from New York University.
He is an honorary member of the American Railway Engineering and Maintenance-of-Way Association, a member of the American Society of Civil Engineers and a fellow of the American Society of Mechanical Engineers (ASME). He received the ASME's Rail Transportation Award in 1992 and the U.S. Federal Railroad Administration's Special Act Award in 2001.
The Kerr Lecture is sponsored by UD's Department of Civil and Environmental Engineering. The engineering mechanics lecture series honors Arnold Kerr, professor emeritus of civil engineering, who retired in 2004. Kerr is an internationally recognized expert in engineering mechanics, with a particular focus on railway engineering.
Past lecturers in the Kerr series have included Leon Keer, professor of civil and environmental engineering at Northwestern University; John Kulicki, chairman and CEO of Modjeski and Masters; and Henry Petroski, author of more than a dozen popular books on engineering-related topics.
Article by Zac Anderson