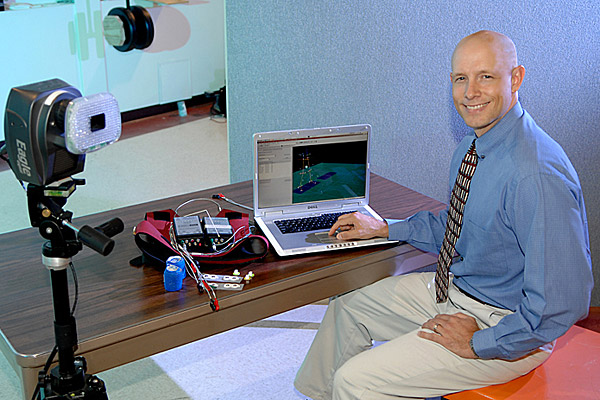 NATA honor
UD's Swanik named fellow of National Athletic Trainers Association
11:23 a.m., April 12, 2012--Charles (Buz) Swanik, associate professor in the Department of Kinesiology and Applied Physiology at the University of Delaware, has been named a fellow of the National Athletic Trainers Association (NATA).  He will be inducted at the association's 2012 Annual Meeting and Clinical Symposia in St. Louis in June.
The NATA fellows program recognizes professional achievement in research and/or education, combined with service to the profession. Only the most accomplished scholars in the athletic training profession earn this distinction.
National Medal of Science
President Barack Obama recently presented the National Medal of Science to University of Delaware alumnus Rakesh Jain.
Warren Award
Rosalind Johnson, assistant dean for student success in the NUCLEUS Program in UD's College of Arts and Sciences, was presented the John Warren Excellence in Leadership and Service Award during a May 26 ceremony.
Swanik is known for his research on the neuromechanical relationship between brain function and joint stability. He has demonstrated that neurocognitive differences may make some people more injury prone because even a brief loss of coordination can damage joints.
His students have been very successful at winning grants and awards from the NATA Research and Education Foundation for their work on how muscle tone and joint stiffness are related to injury. 
Swanik earned his doctorate at the University of Pittsburgh and has served on several graduate education committees and editorial boards, including editor of the Journal of Sport Rehabilitation.
At UD, he is director of the Biomechanics and Movement Science (BIOMS) graduate program, an interdisciplinary program that includes faculty and students from the colleges of Arts and Sciences, Engineering, and Health Sciences.
Article by Diane Kukich
Photo by Kathy F. Atkinson