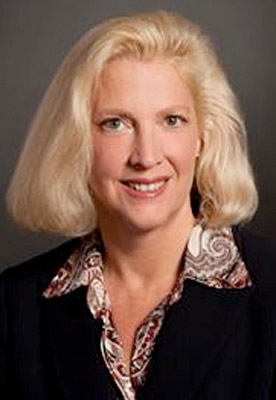 April 11: Global Agenda
Hathaway to discuss 'Cybersecurity: Grappling with the Risk'
8:45 a.m., April 6, 2012--Melissa Hathaway, who has served the administrations of both George W. Bush and Barack Obama, will be featured as the 2012 Global Agenda speaker series continues at 7:30 p.m., Wednesday, April 11, in Mitchell Hall on the University of Delaware campus in Newark.
Hathaway will speak on the topic "Cybersecurity: Grappling with the Risk."
June 5: Blue Hen 5K
University of Delaware graduates planning to attend Alumni Weekend are encouraged to register for the annual Blue Hen 5K walk and run, which will be held Sunday morning, June 5.
June 6-9: Food and culture series
The 20th annual June Lecture Series at the Osher Lifelong Learning Institute at UD in Wilmington will be held June 6-9. Titled 'June a la Carte,' this year's program focuses on great political documents, feminism, world politics and a Newark cuisine sampler.
The theme of Global Agenda is "Spies, Lies and Sneaky Guys: Espionage and Intelligence in the Digital Age." The series is free and open to the public.
Hathaway, who is now president of Hathaway Global Strategies and a senior adviser at Harvard University's Belfer Center for Science and International Affairs, is a leading expert on cybersecurity issues.
Hathaway worked in the office of the director of National Intelligence and on the White House National Security Council staff, where she created a new cybersecurity office. She launched the Comprehensive National Cybersecurity Initiative in both presidential administrations.
From February to August 2009, Hathaway served in the Obama Administration as acting senior director for cyberspace in the National Security Council. In that capacity she assembled a team of experienced government cyber experts to conduct a 60-day cyberspace policy review. In May 2009, Obama presented the blueprint of the Cyberspace Policy Review, announced cybersecurity as one of his administration's priorities, and recognized Hathaway's leadership in conducting the review. 
Global Agenda is presented by the Institute for Global Studies, the Department of Communication, the Department of Political Science and International Relations and the Center for Political Communication.
Presentations are moderated by Ralph Begleiter, director of the Center for Political Communication.
The final presentation in the 2012 series will be May 2, with leading intelligence historian Matthew M. Aid speaking on "The Future of Intelligence and Espionage."