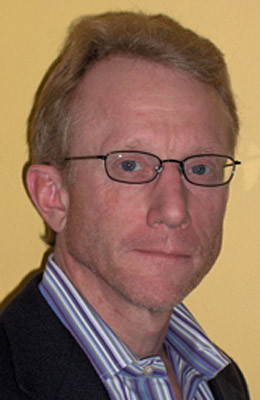 April 4: Global Agenda
CIA's Anderson to speak in 'Spies, Lies and Sneaky Guys' series
8:17 a.m., April 2, 2012--The Central Intelligence Agency's Eric C. Anderson will speak on "Red Cell!" as the 2012 Global Agenda speaker series continues at 7:30 p.m., Wednesday, April 4, in Mitchell Hall on the University of Delaware campus in Newark.
The theme of Global Agenda is "Spies, Lies and Sneaky Guys: Espionage and Intelligence in the Digital Age." The series is free and open to the public.
June 5: Blue Hen 5K
University of Delaware graduates planning to attend Alumni Weekend are encouraged to register for the annual Blue Hen 5K walk and run, which will be held Sunday morning, June 5.
June 6-9: Food and culture series
The 20th annual June Lecture Series at the Osher Lifelong Learning Institute at UD in Wilmington will be held June 6-9. Titled 'June a la Carte,' this year's program focuses on great political documents, feminism, world politics and a Newark cuisine sampler.
Anderson is one of five career intelligence personnel on the CIA's Red Cell, which is tasked with challenging conventional analysis.
Since the 1990s, Anderson has worked for the CIA and the Defense Intelligence Agency, and as a senior intelligence officer for the U.S. government in Asia, Europe and the Middle East
Anderson is the author of the 2009 book Take the Money and Run: Sovereign Wealth Funds and the Demise of American Prosperity. His focus on events in Asia is reflected in a forthcoming text, China Restored: The Middle Kingdom Looks Forward to 2020.
Global Agenda is presented by the Institute for Global Studies, the Department of Communication, the Department of Political Science and International Relations and the Center for Political Communication.
Presentations are moderated by Ralph Begleiter, director of the Center for Political Communication.
After Wednesday, two presentations remain -- Melissa Hathaway of Hathaway Global Strategies will speak April 11 on "Cyber Security: Grappling with the Risk" and Matthew M. Aid, a leading intelligence historian and expert on the National Security Agency, will speak May 2 on "The Future of Intelligence and Espionage."