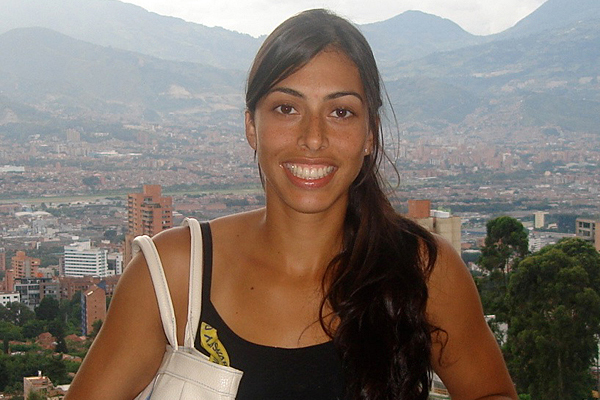 A smart award
Graduate student receives Department of Defense scholarship
7:55 a.m., April 5, 2011--Riding bikes, playing a musical instrument -- every little kid has favorite hobbies. For Cristina Fernandez, one memorable pastime was collecting rocks. "Every time my mom would travel I'd ask her to bring me a rock," she said. 
Now all grown up, Fernandez has done something that few people manage to accomplish: She's turned that childhood passion into a career. The master's student in the University of Delaware Department of Geological Sciences has received a Science, Mathematics and Research for Transformation (SMART) Scholarship, which provides full tuition, a cash award, and employment placement after graduation.
National Medal of Science
President Barack Obama recently presented the National Medal of Science to University of Delaware alumnus Rakesh Jain.
Warren Award
Rosalind Johnson, assistant dean for student success in the NUCLEUS Program in UD's College of Arts and Sciences, was presented the John Warren Excellence in Leadership and Service Award during a May 26 ceremony.
The Department of Defense fellowship supports students in the science, technology, engineering, and mathematics (STEM) disciplines, which certainly fits Fernandez's background. As an undergraduate at UD she majored in geology with a minor in chemistry. Her master's thesis looks at the transport of nutrients in groundwater from land into Sussex County's Indian River Bay.
Fernandez, who grew up in Medellin, Colombia, is set to graduate in spring 2012. At that time, she'll begin work as a scientist with the Army Geospatial Center in Alexandria, Va. Joining the center's Hydrologic and Environmental Analysis branch, she'll help supply water resource and geospatial information to the Army and Department of Defense. 
Fernandez said that the placement not only utilizes her geology skills, it complements her six-year experience as a sergeant in the Army. Having been deployed to Kuwait in 2004–2005, she said she can identify with the troops she'll be supporting.
"What a better way than to combine what I went to school for, geology, and to support the troops at the same time," she said.
Article by Elizabeth Boyle