Who should attend?
Scientists and engineers; graduate and undergraduate students; and media who cover science and technology.

Who will present?
Leading experts at the frontiers of catalysis. Prof. Heck's fellow Nobel Laureate, Ei-ichi Negishi, will be among our distinguished speakers.
Where will the event be held?
Clayton Hall, on UD's main campus in Newark, Del. Ample parking is available, and the Marriott Courtyard-University Hotel is conveniently located next door.

What is the registration deadline?
Registration is now closed -- we have reached our capacity. We look forward to seeing all registrants at the May 26th event!
Questions?
Contact the symposium organizers here.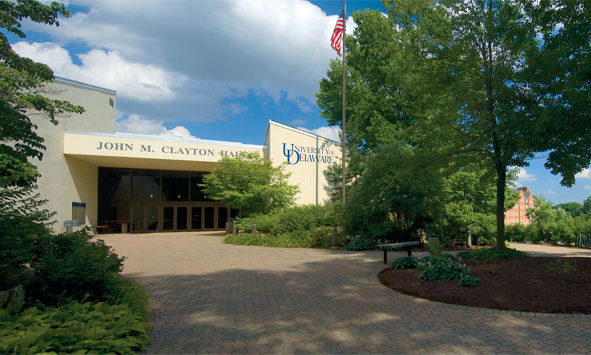 The symposium will be held at the John M. Clayton Hall Conference Center on the University of Delaware's main campus in Newark, Del. Ample free parking is available, and Marriott's Courtyard Newark at the University of Delaware Hotel is conveniently located next door, and other hotels are available. Lodging information is available here.
Driving directions are below. For more information, including campus maps, airport, train, and bus service information, see our Visit Us website.
Driving Directions
John M. Clayton Hall Conference Center: From either north or south, take I-95 to Exit 1 (Newark/Rte. 896) in Delaware. Turn onto 896 N.; this road becomes S. College Ave. and proceeds through campus. (Do not follow signs directing 896 N. traffic to detour left.) Follow S. College to Main St., which is a "T" intersection where all traffic must turn left. Turn left onto W. Main St., staying in the right lane. Proceed 2 short blocks and bear right onto New London Rd./896 N. The main entrance to Laird Campus is about a half mile ahead, on the right and well marked.
Parking: Please park in the metered spots in the parking lot for Clayton Hall. Please do not park in the lot belonging to the Courtyard Marriot. See the Campus Maps page.