The University of Delaware's Washington, D.C. office directly serves UD administration, faculty and staff as the University's liaison to the federal government. Working with Congress, the Administration, federal agencies, and national organizations, the Office of Federal Relations advocates for the University and its missions in education, research and outreach. By leveraging expert resources from campus, our Washington office works to significantly elevate the visibility and impact of the University in the nation's capital.


NEWS & EVENTS
[an error occurred while processing this directive]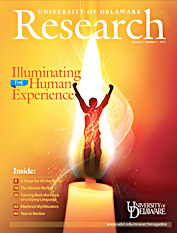 This exciting magazine showcases the discoveries, inventions and excellence of UD's faculty, staff and students. Our latest issue highlights the arts and humanities research under way across the UD campus, with local to global impacts.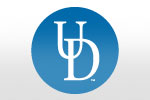 Connect with an expert in hundreds of subjects via a searchable site with biographies and contact information.
Join UD at the nation's largest celebration of science and engineering. Visit our booths at the Walter E. Washington Convention Center in Washington, D.C. April 28-29.