Through music, old joys reawaken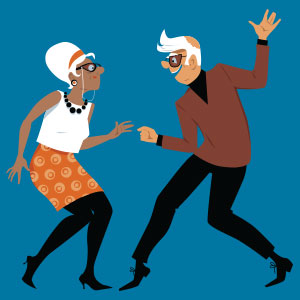 Istock images
CAMPUS | Our musical memories have the power to soothe, to inspire, to transport us in time. They even have the power to heal.
Casey Stradley, EHD16, has seen it happen many times now: Silent and lonesome senior citizens, struggling against depression and illness, suddenly change when they hear the songs they once loved. They begin to talk, to smile, to move out of the dark place that envelops them.
"It's amazing to see them react. You can see their mood change—simply by pushing a button," says Stradley, who for her senior-year internship helped oversee the state of Delaware's initial implementation of the Music & Memory program, a national effort that uses simple iPods to help people with Alzheimer's and other forms of dementia.
Even as the illness ravages their memory—of names, places, facts—recollections from younger years endure, researchers have found. So, equipped with the tiny digital music players, Stradley visits long-term care centers statewide, working with staff to identify patients in need of musical magic, then loading the players with tunes tailored to each person's past.
"One gentleman couldn't get from one chair to the other," recalls Renee Purzycki, social service chief administrator with the Division of Long Term Care Residents Protection. Then, a staffer switched on the man's iPod, and a Donna Summer disco song began to play. "The guy got up from his chair and starting jitterbugging with her!"
Now coordinator of the growing program, Stradley and her partners in the division have implemented Music & Memory in 22 senior care facilities, with 10 more in the works. As of January, their efforts had reached about 220 patients in Delaware, and the results have amazed caregivers.
One patient, a 90-year-old woman who had grown up in Latvia and survived the Nazi concentration camps, spent her days sitting expressionless. That changed after a player was loaded with vintage Latvian music.
"She was laughing, she was singing," Stradley says. "The staff was shocked. They said she never sings like that. She was like a whole new person that day."