CAMPUS NEWS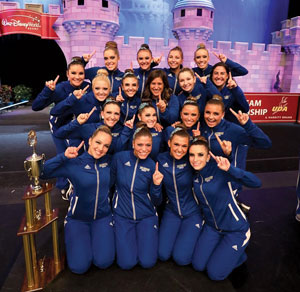 For the third time in a year and a half, a national championship has been grabbed by Blue Hens. UD's Dance Team was crowned best in the U.S. in the Division I Jazz Competition at the College Cheerleading and Dance Team National Championships, joining the field hockey team and YoUDee as recent U.S. title holders.
READ MORE
UD's ties to the NFL continue to strengthen: All-American Blue Hen quarterback Matt Nagy, HS01, has been named head coach of the Chicago Bears. Nagy had been the offensive coordinator for the Kansas City Chiefs.
READ MORE
Big news for UD's STAR Campus: The DuPont Co.'s spinoff business in performance chemicals —Chemours—plans to consolidate its R&D operations here in a new $150 million facility by 2020.
READ MORE
In an effort to ensure top-tier scholars have a home at UD, 500-600 new faculty members are expected to be hired over the next five to seven years. The expansion will give UD more than 1,500 professors and help optimize the student-faculty ratio.
UDance, the student group that battles tirelessly for young cancer patients, raised $2.02 million through its annual dance marathon this spring.
READ MORE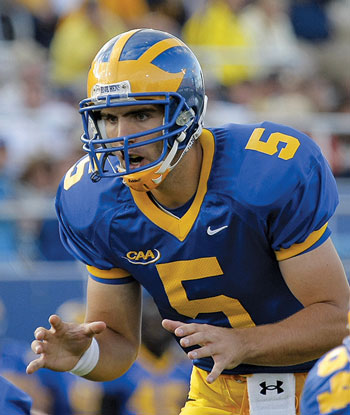 Baltimore Ravens quarterback Joe Flacco, BE08, and his wife, Dana, have made a significant gift to the future of UD Athletics—the largest from a football alumnus in the NFL.
READ MORE