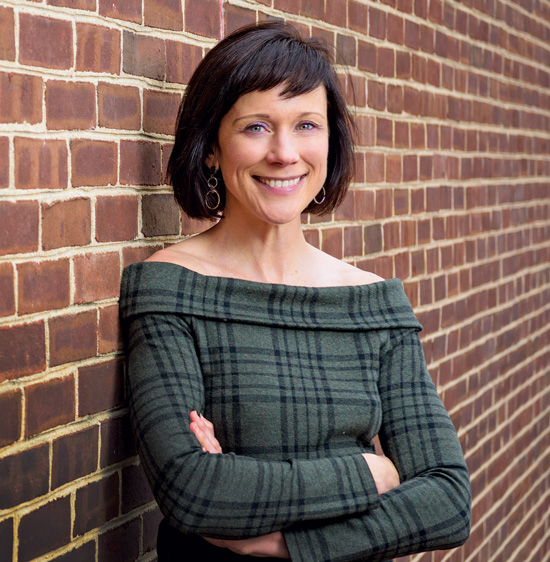 Photo by Evan Krape
The Master of Disaster
ALUMNI | Kathryn Miles doesn't mind if she scares you. And it's fine with her if you get angry after reading her books. After all, she believes people's lives are at stake—and no one seems to be paying attention.
Her recently published book Quakeland: On the Road to America's Next Devastating Earthquake is a 368-page warning by Miles, AS98M, 01PhD. In it, she posits that America is catastrophically unprepared for a big earthquake that could conceivably hit far from the faultlines of the Pacific, putting tens of millions in danger throughout the heavily congested Atlantic region, the Northwest and the South.
"It's gonna hit here," Miles told a wide-eyed Trevor Noah (and his national audience) on The Daily Show last fall. "New York is 40 years overdue for a big earthquake. Memphis, Seattle, Washington D.C. [are at risk]. It's a national problem."
The intrepid environmental journalist has made a career of uncovering the human foibles that often heighten disaster's impact (as she did in Superstorm: Nine Days Inside Hurricane Sandy, and in All Standing, the story of a ship that transported Irish famine victims in the 1840s).
Next up for this UD grad: A look at America's pioneering female aviators. Until then, here's a look at her own journey.
1990
Hired as cub reporter at age 16 for Journal Star in Peoria, Illinois, profiling such offbeat subjects as Zamboni drivers and barge captains.
1996
Receives B.A. in philosophy from Saint Louis University. "I originally thought I was going to be an environmental attorney, but I had absolutely no aptitude for that."
1998
Comes East to earn her master's degree in English at UD. "I wanted a lot of access to faculty, and a place where they took teaching teachers to be teachers seriously. It was a perfect fit. In the English department, they really set people up for success. There was just so much mentoring, so much, 'Hey, here's how you do it.' This is the first place where I felt like I really belonged."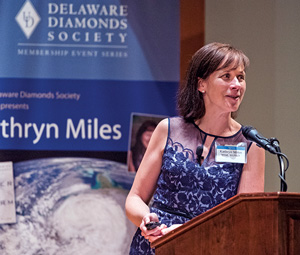 2001
Gets her Ph.D. in literary theory at UD, which will lead her to professorships at Unity College, Chatham University and (as current writer-in-residence) at Green Mountain College. Months after graduation, she begins teaching at Unity University, a small environmental studies school in Maine, where she would direct the environmental writing program. On her second day in class—Sept. 11, 2001—the world changes.
2002
With a growing awareness of mankind's sometimes hostile and deadly relationship with the environment, she decides to return to her first love—writing and journalism. "Soon after 9/11, I wanted to make a difference. I thought, 'This is my skillset, how can I be of use?' I decided the best way was to inspire an ethic of care in my readers. How can I get people to care about the world?"
2009
Her first book— Adventures with Ari—is published. In it, Miles examines how her puppy's view of the world can offer refreshing perspectives on our own lives. Over the next five years, two more books emerge: All Standing: The Remarkable Story of the Jeanie Johnston, The Legendary Irish Famine Ship (2013); and Superstorm: Nine Days Inside Hurricane Sandy (2014), a moment-by-moment account of the largest Atlantic storm on record.
August 2017
Quakeland is published to rave reviews—and some alarm. It's her deepest dive yet into natural disasters, revealing the real risks that a major earthquake will strike the U.S. not in California, but in Seattle, Los Angeles or even Washington, D.C., and New York.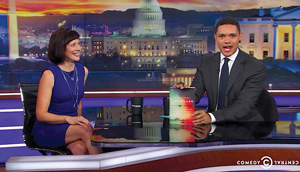 September 2017
Miles makes her national TV debut on The Daily Show with Trevor Noah, where Noah would sum up her message succinctly: "Terrifying and fascinating."