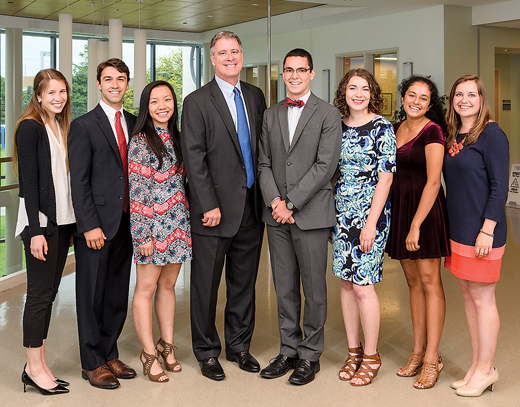 Photo by Kathy F. Atkinson
Investing in dreams
OUR STUDENTS | Something profound happens to David Plastino's voice when he speaks about the future. His pitch drops by a half step, at once growing more reflective and effusive, conveying a symmetry of thought between the realities of today and the possibilities of tomorrow. It's the tone of a man who has dedicated his life to the idea of opportunity—how it's created, how it fuels passion and perhaps most important, how providing it for someone in the present can impact successive generations of people.
"The things we accomplish during our lifetime can resonate for centuries," he says. "Even if we don't know how or when, they matter."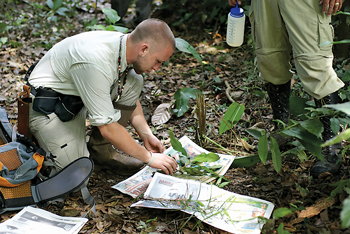 The belief that every action can have a deep and lasting influence underscores Plastino's own impact at the University of Delaware. A financial adviser and leading expert in personal investments, he made a gift in 2007 that helped establish the Plastino Scholars Program, which awards annual grants to a select number of UD undergraduates interested in pursuing self-designated, off-campus passion projects. With Plastino's continued generous support, the program has supported more than 50 students looking to take their learning experience outside the classroom and into the world.
"It's not so much about academic performance as it is helping students cultivate their interests," says Plastino, AS78. "Their projects are intended to be journeys of discovery, limited only by the imagination of the students themselves."
In the decade since the program's inception, students have wholly embraced Plastino's outlook, taking on challenges as varied and inventive as they are life-changing. Past Scholars have bicycled across the country, studied under master sommeliers, tackled health care reform at home and abroad, brainstormed corporate strategies at Nike, developed solar-powered refrigeration, traced their roots across continents, promoted pop-up entrepreneurship and implemented school lunch programs for students in need.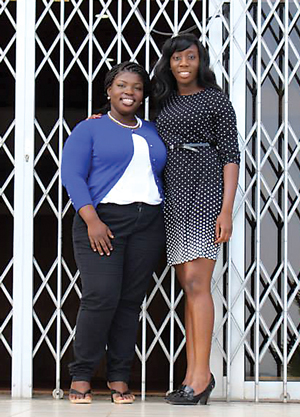 Scholars have spanned the globe, leaving their mark on six continents and more than 34 countries. Left to carve their own destiny away from the confines of campus, each one credits the program for the personal growth they experience, learning as much about themselves as they do others. That, in turn, has led the Blue Hen alumnus to embark upon his own journey of self-discovery, embracing a broader notion of philanthropy and rethinking what it means to give back.
"In the end, you can never underestimate the impact of doing something for someone else with no demand for repayment or return," says Plastino. "There's an immortality to the human spirit, and it needs to be shared freely."
Article by Kevin Liedel, AS05, 07M
To read what the Plastino Scholars Program meant for one scholar visit: www.udel.edu/udmessenger/plastino-holzman
For a list of more Plastino Schoalrs and project descriptions, visit www.cas.udel.edu/plastino-scholars/previous-recipients.