Alumnus premieres film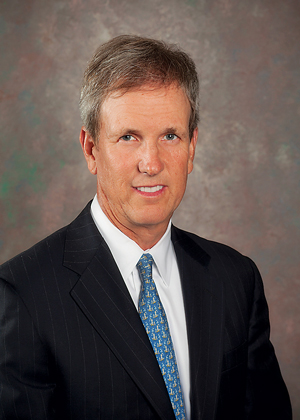 ALUMNI & FRIENDS | University of Delaware alumnus Ken Whitney, BE80, a well-respected business leader in New York's world of high finance, member of UD's Board of Trustees and dedicated philanthropist, added another title to his impressive resume—movie producer.
On April 12, Tommy's Honour, a film based on the true story of the challenging relationship between "Old" Tom and "Young" Tommy Morris, the dynamic father-son team who ushered in the modern game of golf, premiered in New York City. Whitney served as executive producer.
"This was a passion project. I made this film because this is a story that should be told for the history of the game of golf. And I think this film will be played for the next 30-40 years," Whitney told The Met Golfer magazine earlier this year.
Tommy's Honour isn't Whitney's first foray into show business. The former senior adviser at The Blackstone Group cut his teeth on Broadway musicals, serving as a producer on Fun Home, the 2015 Tony Award winner for "Best Musical."
Whitney made his way to Wall Street after graduation, first at Coopers and Lybrand, then onto a very successful 25-plus-year career at the Blackstone Group.
"I was fortunate to attend UD," he says. "I was able to get a solid foundation in accounting and build a successful career upon that. It is important that today's students, and future generations of students, also have a wealth of educational opportunities."
To that end, Whitney and his wife, Liz, have shown their appreciation to the University by helping to support its students and faculty through their generosity. In 2005, they established the Whitney Family Scholarship Endowment, and they established the Whitney Family Endowed Chair in the Lerner College of Business and Economics in 2011.