Honors & Achievements of UD faculty & staff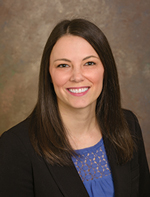 Emily Day, assistant professor of biomedical engineering, has received a Maximizing Investigators' Research Award from the National Institute of General Medical Sciences to study the interactions between microRNAs and biological systems.
Rachel Karchmer-Klein, associate professor of literacy education, has received the 2016 Technology in Reading Research Award from the International Literacy Association's Technology in Literacy Education Special Interest Group.
Stuart Kaufman, professor of political science and international relations, has been named co-recipient of the Robert E. Lane Award for his book Nationalist Passions.
Jared Medina, assistant professor of cognitive psychology, has received a four-year, $6 million grant from the National Science Foundation to study the interplay of experience and perception as the brain acquires new knowledge.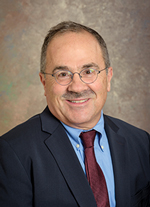 Eleftherios (Terry) Papoutsakis, Unidel Eugene du Pont Chair of Chemical and Biomolecular Engineering, has received the E.V. Murphree Award in Industrial and Engineering Chemistry from the American Chemical Society.
Shubha Patvardhan, assistant professor of management, has been awarded the Ralph E. Powe Junior Faculty Enhancement Award from Oak Ridge Associated Universities.
Donald Sparks, Unidel S. Hallock du Pont Chair in Environmental Soil Chemistry and director of the Delaware Environmental Institute, has received the 2016 Pioneer in Clay Science Award from the Clay Minerals Society.
Michael Stemniski, adjunct professor who has taught chemistry at UD for more than 44 years, has been named a fellow of the American Chemical Society.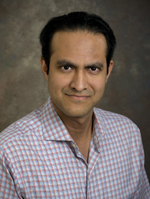 Saleem Ali has joined the University as the Blue and Gold Distinguished Professor of Energy and the Environment.
Maciek Antoniewicz and Millicent Sullivan have been named Centennial Junior Professors of Chemical and Biomolecular Engineering.
Erica Armstrong Dunbar has been named the Blue and Gold Distinguished Professor of Black American Studies and History.
Valerie Earnshaw has been named the CEHD Faculty Scholar.
John Ernest has been named the Judge Hugh M. Morris Professor of English.
Hui Fang has been named the David L. and Beverly J.C. Mills Chair of Electrical and Computer Engineering.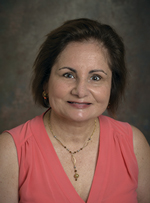 Laura Casares Field has been named the Donald J. Puglisi Professor of Finance.
Annette Giesecke has been named the Elias Ahuja Professor of Classics.
Lesa Griffiths has been named the T. A. Baker Professor in Agriculture and Natural Resources.
William Matthaeus has been named the Unidel Professor of Physics and Astronomy.
Lawrence Nees has been named the H. Fletcher Brown Chair of Humanities.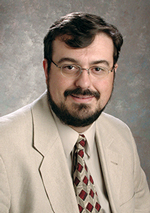 Lori Pollock has been named Alumni Distinguished Professor of Computer and Information Sciences.
David Redlawsk has joined the University as the James R. Soles Professor of Political Science.
Bruno Thibault has been named the Edward F. and Elizabeth Goodman Rosenberg Professor of French Literature, effective January 16, 2017.
Dion Vlachos has been named the Allan and Myra Ferguson Professor of Chemical and Biomolecular Engineering. (Vlachos has also been appointed director of the UD Energy Institute).