Surgeon, veteran, inventor, teacher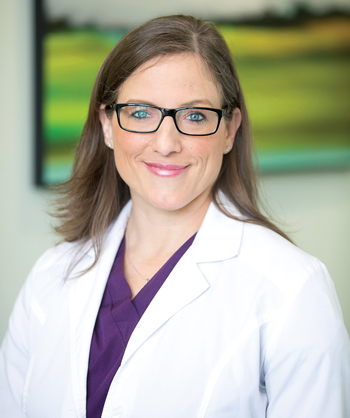 Photos courtesy of Meredith Warner
ALUMNI & FRIENDS | In this country, surgeons are respected, and our war veterans are revered. Teachers are admired, and inventors are often held in awe.
Dr. Meredith Warner, AS95, is all of those things.
In a breathtaking journey that has taken her from the battlefields of two wars to the less traumatic pressures of creating her own line of orthopedic footwear, Warner has filled the 20 years since she left UD with a dizzying array of achievements—all resonant with her passion for healing and helping.
Now an orthopedic surgeon in Louisiana, Warner's quest to ease suffering was nurtured in UD's Medical Scholars Program, an eight-year commitment that combines pre-med studies at UD with medical training at Thomas Jefferson University in Philadelphia. Her resolve was reinforced when she entered active Air Force duty after medical school, and soon found herself shoulder-to-shoulder with those fighting in Afghanistan and later in Iraq, where she treated leg wounds within the cauldron of war, reassuring many they would walk again—and informing others they may not.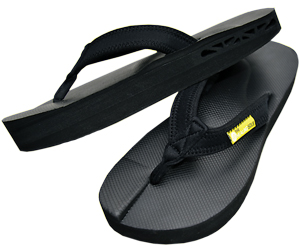 "They were suffering from bomb blasts, shrapnel wounds, everything that you hear about," recalls Warner, who lives in Baton Rouge, and frequently teaches at medical conferences.
During her days on military bases and later in private practice, she was also conscious of how many people around her—soldiers continually on the march, construction workers on their feet all day—suffered from chronic heel pain, a condition known as plantar fasciitis.
She sensed that the affliction's challenges went beyond the pain itself. Tests to diagnose the disease are expensive, the treatments don't always work, and far fewer patients today can afford to get either one.
Wagner was convinced that she could help more people to help themselves affordably. And it suddenly occurred to her that the common admonition made to people with the condition—don't wear flip-flop sandals—might actually be part of the solution. "I thought, 'What if we make the flip-flop the actual treatment, so everybody's happy?' ''
Starting with pencil sketches—and newly armed with an MBA degree on top of her M.D.—Warner created a flip-flop that treated patients as they walked, with the help of a cushioned heel, a curved sole, and a "platform" to raise the big toe. Now sold at TheHealingSole.com, the shoe is quickly working its way into some stores—she even has hopes to soon put it on the shelves of a Newark, Delaware, retailer.
For her, UD's hometown is a proper place for her journey through war zones and operating rooms to land—back to the town where her passion for healing began and to the state she still adores—she was brought up in Delaware, still vacations here, and her family full of Blue Hen grads remains here. "UD was an affordable way for me to get a great education.It's an awesome school."