Blue Hens in Politics: Deep roots, wide reach
In the whirl of high-profile politics, UD certainly has produced its share of heavy-hitters and household names. Switch on tonight's TV news, and you'll likely catch a glimpse of Vice President Biden's high-beam grin, or hear New Jersey Gov. Chris Christie's perfect-for-prime-time quip.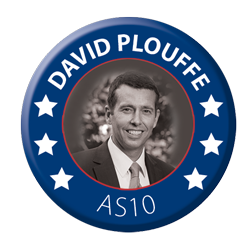 But just below the media barrage, a quieter cadre of UD graduates is also making waves in the broader world of public policy. Some are already legends among insiders—people like David Plouffe, AS10, the campaign guru who helped give the nation its first African-American president, or Steve Schmidt, AS93, who led Sen. John McCain's drive for the White House.
Others toil just below the media spotlight's glare, and while their influence doesn't always make the headlines, they are moving-and-shaking things in their own way, and sustaining UD's reputation as "maker of political kings" and "the epicenter of politics"—nicknames bestowed by The New York Times and Bloomberg News for UD's proclivity for producing political stars.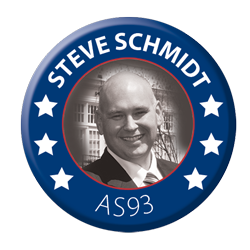 In many cases, their titles speak of their prowess: State Supreme Court chief justice, federal judge, U.S. intelligence analyst, foreign service officer, chief political editor, campaign manager, member of Congress, adviser to the governor.
And in speaking with them, clues emerge about why UD bears such lasting impact: They point to a well-connected and intellectually weighty faculty in political science and public policy, professors who go out of their way to open doors in D.C. They speak of a philosophical approach that guides students to embody high ethical standards, and to respect public service as a noble pursuit. And they credit coursework rigorous enough to prepare them for the political meat-grinder inside the Beltway—and beyond.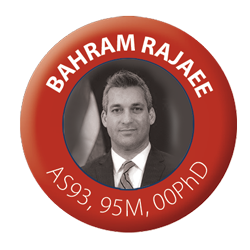 "UD made me who I am," says three-time alumnus and foreign service officer Bahram Rajaee, AS93, 95M, 00PhD. "I'm almost at a loss of words for what Delaware did for me."
Currently serving at the U.S. Consulate General in Jerusalem, he has been to prisons and hospitals in Jerusalem, gaining a firsthand account of "grassroots consequences of bigger issues in foreign policy."
Through it all, Rajaee says, his UD education prepared him well for the challenges of the job.
"UD gives you a deeper level of understanding of the world," he says. "You learn things the way they should be taught, which is not through one set path, but rather, a mix of experiences, by doing everything, by learning from the best."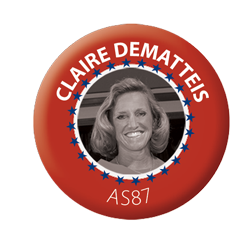 Claire DeMatteis, AS87, echoes this sentiment, saying the political science coursework here "gives you the skills to prepare for the toughest grilling from the chairman of the Senate Judiciary Committee for hearings. Because you already know how to research, how to communicate."
As interim CEO of Affinity Health Plan, DeMatteis brings 25 years' experience in government affairs to the role, including 10 years as senior counsel to then-Sen. Joe Biden, AS65, 04H. He is one of many people, she says, "who give politics a good name, who are in it for the right reasons.
That, too, is a hallmark of the UD experience, and one graduates credit to their education and faculty mentorship.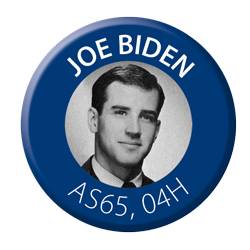 As Biden said in 2011, after gifting his senatorial papers to UD, "It was professors like Dr. Paul Dolan, Dr. Bennett, Dr. Bilinsky, and maybe the smartest guy who ever taught me, Dr. David Ingersoll…[who] each, in a different way, instilled in me the belief that being engaged in politics was an honorable and noble undertaking, and that we each had something to contribute to the public debate."
For many years, the late and beloved professor James Soles maintained contact with his former students, both Republicans and Democrats, through annual gatherings known as "the Soles seminars," which brought them together well into their careers to continue talking about political issues and their next steps up the ladder. That legacy has been sustained by UD's James R. Soles Lecture on the Constitution and Citizenship, which attracts top political leaders each fall.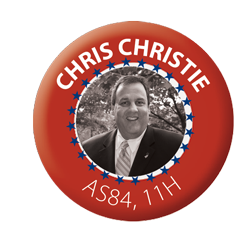 In a video speech to the Class of 2016, New Jersey Gov. Chris Christie, AS84, 11H, credited his late adviser for showing unwavering guidance.
"When I was leaving, [Prof. Soles] said to me, 'If you want a career in politics, you're going to be a great politician'," Christie said. "Hearing that from somebody like him gave me a lot of confidence walking out the door."
Such support frequently reaches well beyond the boundaries of campus, giving aspiring public policy professionals early access to the political networks that can be crucial for careers.
"Mentors such as James Soles, James Magee, Joseph Pika, Dan Rich, Ed Freel and others have incredibly strong reputations among our political science and public policy alumni," says Ralph Begleiter, Rosenberg Professor Emeritus of Communication. "They have connected undergraduates and alumni right into the real world of politics."
Freel, for instance, regularly sponsors election intern courses and most recently created UD's first Washington, D.C. Experience, where students spend a semester living, working and studying in the nation's capital.
Begleiter himself has taken students around the world to gain a deeper awareness of global policy.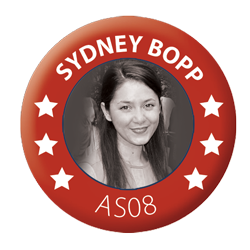 Sydney Bopp, AS08, recalls a study abroad trip to Turkey and Greece, where she studied the geopolitics of the Mediterranean. "It was one of the highlights of my time at UD," says Bopp, who serves as special adviser to the U.S. Department of Energy's loan programs office.
"I came to UD wanting to work in the White House, and I did," she says. "UD helped make that happen. The faculty, the education, the experiences studying abroad—it has all helped make and distinguish my career."
Bringing politics to UD
UD's Center for Political Communication is producing numerous events surrounding the 2016 Election, including the annual National Agenda speaker series, which this year will examine the "Road to the Presidency."
All events are held Wednesdays at 7:30 p.m. in Mitchell Hall unless otherwise noted. This fall's lineup includes:
9/7/16 - Journalists Domenico Montanero, AS01, and Sam Sanders, NPR News. Montanero is NPR's lead editor for politics and digital audiences. Sanders is a reporter for NPR's Washington desk.
9/21/16 - Comedian Ashley Black, a writer on TBS' Full Frontal with Samantha Bee and a regular at the Second City in Hollywood.
10/5/16 - D. Watkins, author of two books detailing life as an African-American man growing up in Baltimore.
10/19/16 - Delaware Debates (SPECIAL TIME: 7 to 9 p.m.). The U.S. House and Gubernatorial debates for Delaware.
11/2/16 - Former Maryland Gov. Bob Ehrlich, author of Turning Point: Picking Up the Pieces after Eight Years of Failed Progressive Politics.
11/8/16 - Election Central (Trabant University Center Multipurpose Rooms), where we watch the results of campaign strategy play out as the votes are counted. Events to include games, trivia, food, speakers and more.
11/16/16 - President Obama's former campaign manager David Plouffe, AS10, is now senior vice president of policy and strategy at Uber.
For more information visit: cpc.udel.edu