From Our President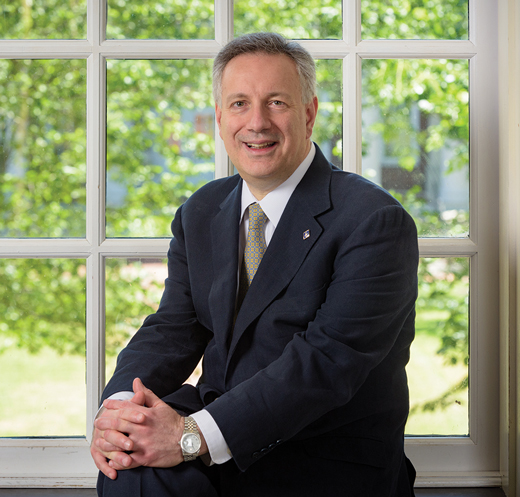 Greetings, Blue Hens!
I am thrilled and honored to be serving as the president of the University of Delaware. I have always considered UD to be among the best in the world for its excellence in education, research and service. I am committed to building upon these strengths as we embrace new opportunities ahead, together.
Our beautiful campus is now buzzing with returning students and the Class of 2020, one of the most accomplished and diverse we've ever had. Now, as president, I couldn't be more excited to participate in their journey. I still remember fondly my days as an incoming college student, with all the energy and sense of boundless potential that comes with the start of this new life chapter.
We're always learning—reading, researching, asking questions, nurturing friendships. We're strengthening our interdisciplinary programs to advance a compelling curriculum. We're investing in our intellectual and physical capital, and bolstering global partnerships to ensure that UD thrives now and in the future. We're building new communities both within and around the University that are diverse and inclusive.
The greatest strength of UD that shapes both culture and experience is the people: our students, faculty, staff, alumni and friends. As we tackle the challenges of our world, I hope you'll join me in making our University as dynamic and vibrant as it can be. Your support and contributions can help ensure that UD continues to thrive as a world-class institution, preparing our next generation of leaders.
This is a wonderful time to be part of UD. So many of you have warmly welcomed Eleni and me to the Blue Hen community, and we're eager to get to know more of you in the months and years to come. Together, we begin a new year … and together, we create a new future.
Dennis Assanis
President, University of Delaware