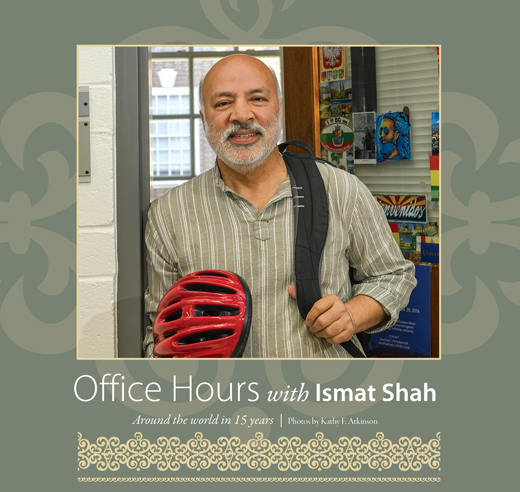 OUR FACULTY | For Prof. Ismat Shah, learning is a journey that should push students ever deeper into the richness of human experience—the highs and the lows, the prosperity and the poverty, the times of striking sadness and the moments of inexpressible beauty.
And the best way to do that, to instill such world-embracing knowledge, is to take those students out into the world.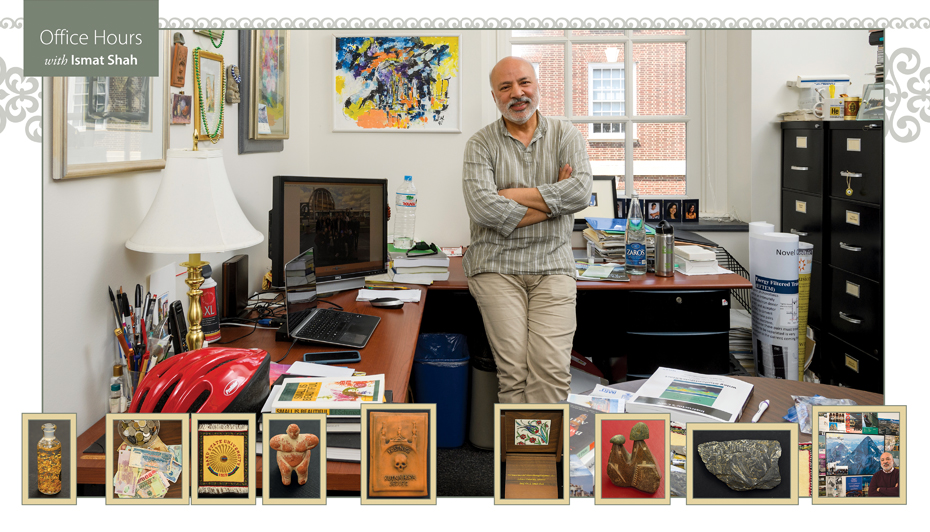 So for the past 15 years, this jointly appointed scholar—a professor of materials science and engineering as well as physics and astronomy—has led student groups across the globe as part of UD's Engineering Study Abroad Program, which he started in 2001. They've trekked through Germany, Italy, Greece, Spain, France, Turkey and more, always seeking the "real" people and places, always stopping to understand how human existence elsewhere differs so much from our own.
"All research should be consequential," says Shah, who himself lived hand-to-mouth during his humble upbringing in Pakistan. "Anything that helps people, particularly poorer people, that's what turns me on as a researcher. Because I came from a place like that."
When Shah came to UD 18 years ago intent on a teaching career after a stint as a DuPont scientist, he was most surprised by the lack of global awareness and understanding in students.
"I wanted to take them outside their comfort zone. Let them see how lower-class people live outside the United States, let them feel it," says Shah. "They are different people when they come back."
In many ways, his approach to study abroad reflects his belief that professors and students—and all of humanity, ultimately—must do all they can to help solve the world's problems by helping people in need. That has been a driving motivation for his research and for his career, which has uncovered new ways of cleaning pollutants from drinking water, inspired him to raise funds for war refugees, and driven him to establish educational opportunities for Pakistan's poorest people.
Here's a look into the DuPont Hall office of Prof. Shah—and a peek into the places that now live in his thoughts, and in the consciousness of his student travelers.
by Eric Ruth, AS93