Honors & Achievements of UD faculty & staff
2016 Francis Alison Faculty Award
Mary Dozier, the Unidel Amy E. du Pont Chair in Child Development in the Department of Psychological and Brain Sciences, has received the 2016 Francis Alison Faculty Award, the University's highest competitive faculty honor.
The award was established in 1978 by the Board of Trustees to recognize the faculty members who best demonstrate the combination of scholarship and teaching exemplified by the Rev. Francis Alison, founder of the institution that is now UD.
Dozier "is an outstanding faculty member on each of the Alison criteria," wrote Robert F. Simons, professor and chair of the department, in his letter nominating her for the award.
"Her research has changed the field of attachment and child maltreatment; her classroom teaching is excellent and her in-lab teaching and mentoring have inspired numerous undergraduate and graduate students to pursue careers in higher education, research and public service; her scholarship has been continuously funded for nearly 30 years to the tune of approximately $20 million; and her service to UD, the scholarly community and the public are truly exceptional," Simons wrote.
A member of the faculty since 1993, Dozier is internationally known for her work in the development of young children who have experienced neglect or other adversity. She leads the Infant Caregiver Project at UD, where she and her team have developed an evidence-based intervention for parents and other caregivers of these vulnerable children.
Steve Amendum, associate professor of education and faculty scholar in literacy in the Delaware Center for Teacher Education, has received the Literacy Research Association's 2015 Early Career Achievement Award.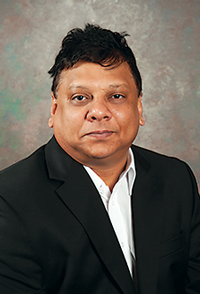 Srikanth Beldona, associate professor of hospitality business management, has been named one of the Top-25 Extraordinary Minds in Hospitality Sales, Marketing and Revenue Optimization by the Hospitality Sales and Marketing Association International.
Antony Beris, the Arthur B. Metzner Professor of Chemical Engineering, has been elected a fellow of the Society of Rheology. Beris was recognized for more than 30 years of service to the society as well as to the field, contributing more than 120 refereed papers on rheology and rheology-related issues.
Jinfa Cai, professor of mathematical sciences with a joint appointment in the School of Education, has been named a fellow of the American Educational Research Association for his "notable and sustained research achievements" in mathematics education.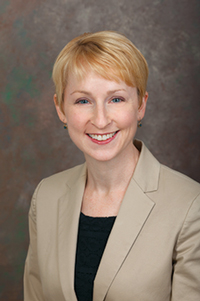 Rebecca Davis, associate professor and director of graduate studies in the history department, has been appointed to the Organization of American Historians' Distinguished Lectureship Program.
Jason Gleghorn, assistant professor of biomedical engineering, has received a Basil O'Connor Starter Scholar Research Award from the March of Dimes. He is one of 10 awardees selected from an international pool of 85 invited researchers.
John W. Gillespie Jr., EG76, 78M, 85PhD, director of the University's Center for Composite Materials, has received the Wayne W. Stinchcomb Memorial Award from the American Society for Testing and Materials. He was recognized in particular for student mentorship and advisement.
Christine Leigh Heyrman, the Robert W. and Shirley P. Grimble Professor of American History, was awarded the Francis Parkman Prize from the Society of American Historians for her book, American Apostles: When Evangelicals Entered the World of Islam.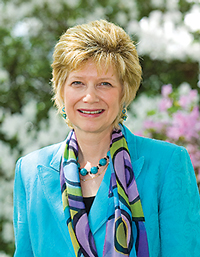 Debra Hess Norris, AS77, 80M, the Unidel Henry Francis du Pont Chair in Fine Arts and chair of the art conservation department, has received the 2016 award for distinction in scholarship and conservation from both the College Art Association and the American Institute for Conservation.
Catherine Leimkuhler Grimes, assistant professor of chemistry and biochemistry, and Jia Song, assistant professor of biological sciences, have each received a five-year Faculty Early Career Development Award, one of the most prestigious grants the National Science Foundation awards to young scientists.
Lisa Jaremka, assistant professor of psychological and brain sciences, was named a "Rising Star" by the Association for Psychological Science. Jaremka studies interpersonal relationships and the effects that negative experiences in those relationships have on physical health.
Tom Kaminski, professor in the Department of Kinesiology and Applied Physiology and director of UD's Athletic Training Education program, has received the National Athletic Trainers' Association's Medal for Distinguished Athletic Training Research.
2016 Excellence in Teaching and Advising
Eight faculty members have been recognized for excellence in teaching and advising. The awards are based primarily on nominations from current and past students, and recipients were selected from nearly 700 nominations.
2016 Excellence in Teaching Awards:
Jennifer Buckley, EG01, assistant professor of mechanical engineering
Christine Cucciarre, associate professor of English
Allen Jayne, EG05PhD, assistant professor of civil and environmental engineering
Sharon Walpole, professor of education
2016 Excellence in Undergraduate Academic Advising:
Karl Booksh, professor of chemistry and biochemistry
Ken Haas, AS68, 71M, professor of sociology and political science and international relations
Chrysanthi Leon, associate professor of sociology
Carolee Polek, associate professor of nursing
Andrew Teplyakov, professor of chemistry and biochemistry, received the University's Outstanding Doctoral Graduate Advising and Mentoring Award. He was called one of the best in his field and a "pillar of the graduate program," serving on 43 dissertation committees.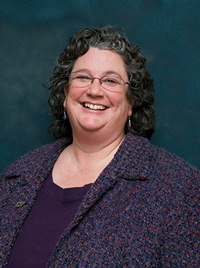 Maria Pippidis, AS86, UD Cooperative Extension educator, was part of a team presented with the USDA's National Institute for Food and Agriculture's Jeanne M. Priester Award for outstanding contributions to the Cooperative Extension System and the public in the area of health and wellness.
Lori Pollock, professor of computer and information sciences, has received the Association for Computing Machinery's SIGSOFT Influential Educator Award for mentoring of undergraduate and graduate students, innovation in software engineering education and educational research.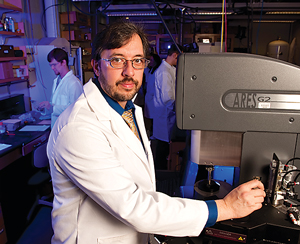 Norman J. Wagner III, the Unidel Robert Pigford Chaired Professor of Chemical and Biomolecular Engineering, and the late Nobel laureate Richard F. Heck, 11H, the Willis F. Harrington Professor Emeritus of Chemistry, have been inducted as fellows of the National Academy of Inventors. Wagner was recognized for having developed "super-hero" shear-thickening fluids, including liquid armor. Dr. Heck was posthumously recognized for his famous Heck Reaction, used by researchers worldwide to create chemicals as sophisticated and complex as those created by nature itself.
Harvey White, professor in the School of Public Policy and Administration, has received the National Forum for Black Public Administrators' Educator of the Year Award, as well as the Dr. Jewel Prestage Pioneer Award from the national Conference of Minority Public Administrators. Through his career, White has helped train public service professionals from more than 25 countries and facilitate international travel experiences for more than 1,000 public service professionals and students to African, Asian and Latin American countries.
Faculty Books
Nii Attoh-Okine, professor of civil and environmental engineering, Resilience Engineering: Models and Analysis, Cambridge University Press.
Wayne Batchis, associate professor of political science and legal studies, The Right's First Amendment: The Politics of Free Speech and the Return of Conservative Libertarianism, Stanford University Press.
Jan Blits, professor emeritus of education, Rome and the Spirit of Caesar: Shakespeare's "Julius Caesar," Lexington Books.
William Boyer, Charles Polk Messick Professor Emeritus of Political Science and International Relations, and Edward Ratledge, associate professor and director of the Center for Applied Demography and Survey Research, Growing Business in Delaware: The Politics of Job Creation in a Small State, University of Delaware Press.
James Curtis, professor emeritus of history, Discriminating Views: Documentary Photography and Japanese American Internment, Curich Publishers.
Phillip Penix-Tadsen, assistant professor of Spanish and Latin American Studies, Cultural Code, Massachusetts Institute of Technology Press.
Edward Ratledge, associate professor and director of the Center for Applied Demography and Survey Research, The Power of the Prosecutor: Gatekeepers of the Criminal Justice System, Praeger (Co-authored with Joan Jacoby).
Ramnarayan Rawat, associate professor of history, Dalit Studies, Duke University Press (Co-authored with Kusuma Satyanarayana).
Meredith Ray, associate professor of Italian, Margherita Sarrocchi's Letters to Galileo: Astronomy, Astrology and Poetics in 17th-Century Italy, Palgrave Macmillan.
Richard Sylves, professor emeritus of political science and international relations, Disaster Policy and Politics, second edition, Sage CQ Press.