Partnership for public education
ALUMNI & FRIENDS | Community engagement is central to UD's mission—and to a new initiative launched by two Blue Hen alumni that seeks to mobilize UD's research and expertise to provide sustained assistance to low-income, at-risk students in Wilmington, Delaware schools.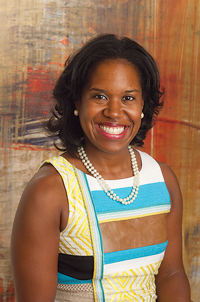 Quinetta Roberson, BE92, professor of management and the Fred J. Springer Chair in Business Leadership at the Villanova School of Business, joined forces with alumnus and University Trustee Tony Allen, AS93, 01PhD, to make a $100,000 gift to start the Fund for Urban Education.
Through the new partnership, UD faculty and professionals will make improvements in instruction through professional development programs for teachers and school leaders and on-site collaboration on school improvement strategies that reflect national best practices. This important work will draw upon the University's strengths as a research institution by including faculty and professionals from many disciplines.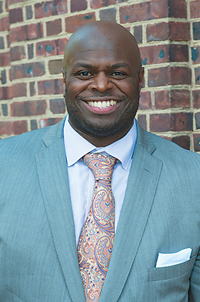 "Almost 30 years ago, Q and I came to UD with the support of many in our family and communities. More than a few people believed in us, demanded the very best from us and supported us every step of the way. We want the same for today's generation," said Allen, who now leads the corporate reputation group for Bank of America and serves as the chair of the Wilmington Education Improvement Commission (WEIC). "Our gift is meant to support this work and encourage our beloved alma mater to do even more."
Adds Roberson, "We have been a part of the strong, vibrant Black Alumni Organization that has kept many of us connected to UD. We are now calling on others in our alumni community to support this work and give to the University around the issues that matter to them most."