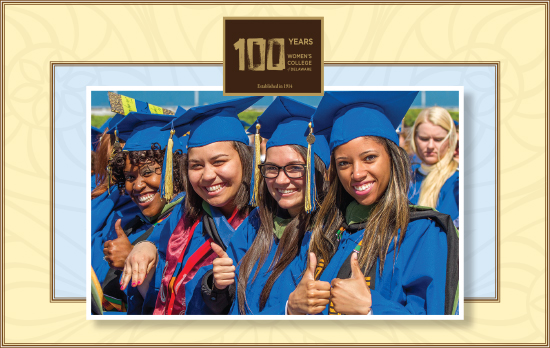 OUR UD | The history of women at UD exists because of the women and men who have dedicated their lives and work to its preservation. The Messenger is grateful to the people and publications that helped make this feature possible:
Margaret Andersen, the Edward F. and Elizabeth Goodman Rosenberg Professor of Sociology
Anne Boylan, professor of history
Lisa Gensel, coordinator of University Archives and Records Management
Carol Hoffecker, Richards Professor Emerita of History and author of Beneath Thy Guiding Hand: A History of Women at the University of Delaware (1994)
Marie LaBerge, assistant professor of women and gender studies
John Munroe, H. Rodney Sharp Professor Emeritus of History and author of The University of Delaware: A History (1983) (deceased)
Finally, thank you to all of the women who have helped to shape the University of Delaware into the premier institution of higher learning it is today.
You are part of our story as well. Please celebrate a UD woman who inspired you by emailing your story to: TheMessenger@udel.edu and we'll share it on this website.