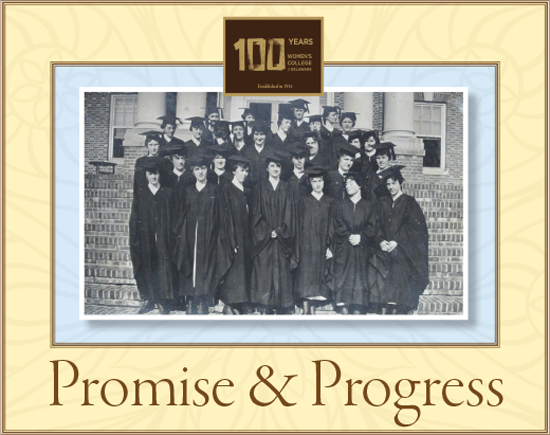 OUR UD | As the University commemorates the 100th anniversary of the founding of the Women's College, the Messenger proudly presents the history of women at UD.
It is a history of courage and perseverance—of women who dared and of women who dreamed. Indeed, this feature is our way to share their stories, in their own voices and in ours, as first-person narratives and sidebars, with photos and dates, all designed to illuminate a rich history.
It is a history of strength, but it is also a history of privilege, beholden to the very failing of history itself—that some records are incomplete, some stories half-told, some voices silenced by the passing of time. And so with limited representation of women from diverse backgrounds—racially, socially, economically—it can never paint a full picture of the history of all women at the University.
Still, limitations notwithstanding, it is a history that enlightens us all. It is a history that builds; that serves as a constant reminder of the fight for change, as rapid or incremental as it may come; that celebrates the pioneers, the advocates and the fighters who bravely paved the way for education as we know it today.
Read all the stories from this special celebratory section:
My Story, My UD | Two women share their UD stories
A History of Women at the University of Delaware | An annotated timeline
Our thanks | to those who contributed
Web Extra | We asked. You answered. A collection of inspirational stories shared on social media