Between the Covers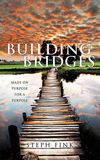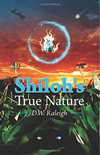 Alison (Bibbins) Burris, BE85 (writing as Alleigh Burrows), Dare to Love, Kensington Publishing/Lyrical Press.
George Carlisle, AS60, Whiskey, Sun and Fish: The Early Years of Fortescue, a Fishing Village on the Delaware Bay, Exit Zero Press of Cape May, N.J.
Eugene Castellano, AS05M, Wilmington: Preservation and Progress, Cedar Tree Books.
Lawrence A. Cunningham, BE85, Berkshire Beyond Buffett: The Enduring Value of Values, Columbia University Press.
Zoubeida Dagher, professor of education, co-author with Sibel Erduran, Reconceptualizing the Nature of Science for Science Education: Scientific Knowledge, Practices and Other Family Categories (Contemporary Trends and Issues in Science Education series), Springer.
Rick Darke, AG77, and Doug Tallamy, professor of entomology and wildlife ecology, The Living Landscape: Designing for Beauty and Biodiversity in the Home Garden, Timber Press.
Joshua M. Duke, professor of applied economics and statistics, co-editor with JunJie Wu, The Oxford Handbook of Land Economics, Oxford University Press.
Steph Fink, AS95, Building Bridges: Made on Purpose for a Purpose, Xulon Press.
Stanley D. Gale, AS75, EH78M, A Vine-Ripened Life: Spiritual Fruitfulness Through Abiding in Christ, Reformation Heritage Books.
Robert L. Hilliard, AS48, Writing for Television, Radio and New Media (11th edition), Cengage Learning.
Kathryn Kneessi, BE91 (writing as Kathryn Knight), Divine Fall, Wildflowers Books, a division of The Wild Rose Press.
Sally Lerman, HS97, 00M, Lobster Rolls of New England: Seeking Sweet Summer Delight, The History Press.
Matt Manochio, AS97, The Dark Servant, Samhain Publishing.
Shana Maier, AS04PhD, Rape, Victims and Investigations: Experiences and Perceptions of Law Enforcement Officers Responding to Reported Rapes, Routledge (Studies in Crime and Society).
George M. Naimark, AS51PhD, The Leadership Disaster: A Matter of Choice, Dog Ear Publishing.
Douglas (D.W.) Raleigh, AS93, Shiloh's True Nature, Hobbes End Publishing.
Noelle Sickels, AS68, Out of Love, La Sirena Press.
Ryan K. Smith, AS02PhD, Robert Morris's Folly: The Architectural and Financial Failures of an American Founder (The Lewis Walpole Series in 18th-Century Culture and History), Yale University Press.
Janneken Smucker, AS06M, 10PhD, Amish Quilts: Crafting an American Icon (Young Center Books in Anabaptist and Pietist Studies), Johns Hopkins University Press.
Justin Steele, AS08, co-editor, The Children of Old Leech: A Tribute to the Carnivorous Cosmos of Laird Barron, Word Horde.
Billie Travalini, AS83, Blood Sisters: A Memoir, Doll's Eye Press.
Judith Zilczer, AS75PhD, A Way of Living: The Art of Willem de Kooning, Phaidon Press.
Have you written a new book? Send the information to TheMessenger@udel.edu and we'll include it in the "Between the Covers" section.