EILEEN DISKIN AS90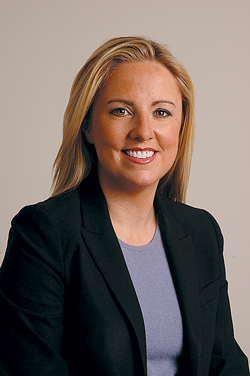 ALUMNI | A Comcast executive who is responsible for the national advertising development and strategy for the company's cable services has been named a national "Advertising Working Mother of the Year."
Eileen Diskin received the 2014 award from Working Mother magazine and the Advertising Women of New York organization, which honored the 20 recipients at a ceremony in February. The magazine selects its winners each year based on a recipient's commitment to balancing work and life, her strength as a role model and mentor in the workplace and her positive influence in the community.
Diskin, who earned her degree in communication at UD, is vice president of marketing communications for Comcast, where she manages a team of more than 40 people and oversees campaigns representing a total media expenditure of some $150 million per year.
Before beginning her current position in 2008, she was vice president of marketing at PBS KIDS Sprout, where she developed and launched the new network's marketing strategy and won several prestigious awards.
Under Diskin's leadership, Comcast has won numerous advertising awards, including Cannes Lions and Clios. In 2007, she received the Promax Brand Builder award, recognizing executives who have developed some of television's most important brands.
Diskin lives near Philadelphia and has two daughters. Her award was in the "Established Moms" category.