National scholarships recognize exceptional students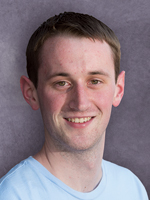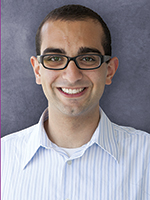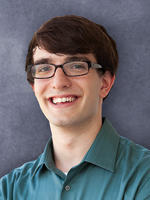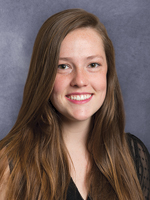 Each year at UD, undergraduate and graduate students are selected for a variety of competitive national awards to support their continuing work. This year's top recipients, all University Honors Program students, include a Truman Scholar, two Goldwater Scholars and a Boren Scholar.
Ryan Leonard, a double major in political science and history, was one of 63 new Truman Scholars chosen in 2013 from a pool of 629 national candidates. The federal scholarship provides $30,000 for graduate study and is awarded to juniors with demonstrated leadership potential and a strong commitment to public service.
Leonard is the 12th UD student to win the award in the past 20 years, and the 18th Truman Scholar in the University's history. He plans to use the award to pursue a law degree, with a long-term goal of advocacy and improved education policy in the Middle East. This interest stemmed from his experience as president of the University's mock trial team and a sophomore year study abroad trip considering politics in Tunisia, during the height of the Arab Spring movement.
Two graduating seniors earned top honors from the Barry M. Goldwater Scholarship and Excellence in Education Foundation, considered the premier undergraduate award of its kind. Peter Attia, a chemical and biomolecular engineering major, and Douglas Kenny, a chemistry and biochemistry major, were among 271 Goldwater Scholars selected this year from 177 institutions nationwide.
The program aims to inspire outstanding science, technology, engineering and mathematics (STEM) students to pursue STEM-related careers. The award provides recipients up to $7,500 per year toward tuition, fees, books and room and board costs.
Attia, who conducted undergraduate research on novel applications for thermoelectric materials, plans to pursue graduate studies in chemical engineering or materials science. Long term, he aspires to develop materials for water purification and energy.
Kenny, who is planning for a career as a professor, conducted research at UD on synthesizing a variety of small bacterial cell-wall fragments that can be used in studies related to the activation of the innate immune system. The research has benefits in better understanding the causes of inflammatory bowel disease. For the past two summers, he also worked at Brookhaven National Laboratory on a variety of research projects related to the metabolism of bioenergy crops.
Juliette Maas, who is majoring in history and Latin American and Iberian studies with a minor in African studies, was named a 2013 Boren Scholar. This National Security Education Program scholarship provides up to $20,000 to support undergraduates studying in areas of the world that are considered critical to U.S. interests and that are underrepresented in general study-abroad programs.
Maas will spend this academic year in Tanzania studying Swahili. Although not a language major at UD, she says her numerous previous study abroad experiences have convinced her that language immersion is the ideal way to learn history and culture.
Nationally, Boren Scholars represent a variety of majors and areas of study, but all are interested in studying less commonly taught languages, including Arabic, Korean and Russian. They are expected to plan careers that contribute to national security interests, broadly defined to include such topics as sustainable development, environmental degradation, global disease and hunger, population growth and economic competitiveness.