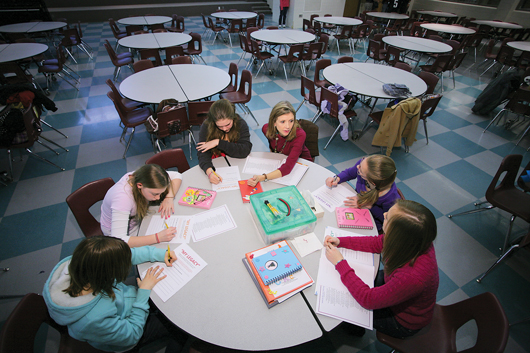 Ophelia finds a happier ending
ALUMNI | Cheryl Dellasega always wanted to be a writer, but her parents urged her to choose a more practical career path. So she became a nurse.
Now the author of seven books, Dellasega, HS82M, has never regretted either her career decision or the direction it took.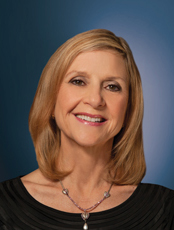 "At every step of the way in the nursing profession, I found a way to write," she says.
The subhead on Dellasega's website, "Helping women turn conflict into connection," is the six-word story of her books. "My work is all about the unique issues that confront mothers, girls and others who care about them," she says.
These issues, which include rebellion, truancy, eating disorders and bullying, are played out in Dellasega's five works of nonfiction: Surviving Ophelia, Girl Wars, The Starving Family, Mean Girls Grown Up and Forced to be Family.
How did Dellasega make the leap from nurse practitioner to published author?
"I started my nursing career in geriatrics, a topic that's primarily about care giving, which in turn is largely a female issue," she says. "Every day in my practice, I heard from women about the burdens of taking care of older family members.
"Later, when my own teenage daughter was struggling with an eating disorder, I reached out to other mothers to see how I could help her. Soon, I realized that it didn't matter whether women were dealing with their adolescent daughters or their aging parents—the challenges were the same."
Dellasega went on to earn a doctorate in health education and counseling at Temple University, and she is now professor of medicine and humanities at Penn State College of Medicine and professor of women's studies at Penn State University.
Writing scholarly papers for refereed journals helped prepare her for a career as an author, but there was still a learning curve.
"I had to think about writing in a different way when I began to write for a lay audience," she says. "I had to learn how to inject my own perspective into my work. In scholarly writing, you have to put that aside."
The title of Dellasega's first book, Surviving Ophelia: Mothers Share Their Wisdom in Navigating the Tumultuous Teenage Years, plays off Mary Pipher's 1994 bestseller, Reviving Ophelia. Pipher's book, which talks about adolescent girls "crashing and burning in a developmental Bermuda Triangle," has been described as a call to arms, and Dellasega answered the call. Her book intersperses her own story with those of other mothers, providing a community for women with troubled teen daughters.
More recently, Dellasega found a way to provide a community for girls themselves with Club Ophelia and Camp Ophelia. The programs use mentoring and an arts-based curriculum to reduce relational aggression, a form of bullying used by females.
Her goal with the after-school club and the intensive summer camp, which are targeted to elementary and middle school girls, is to "turn Ophelia upside down."
"In Shakespeare's Hamlet, Ophelia's father gives her little credit for having a mind of her own," Dellasega says. "And what's worse is that Ophelia seems to believe he's right.
"Ophelia has no mother or girlfriends, no belief in herself and no opportunities. Our goal is for girls to learn the power of connection with other girls, and see the value of being true to themselves."
Shakespeare's Ophelia eventually drowns, although there is debate as to whether her death is an accident or suicide. Since 2005, Dellasega has collaborated with social worker Anne Einhorn on a theatrical version of Club Ophelia, which involves staging a rewritten version of Hamlet that offers the young woman a happier ending.
In the first few pages of Surviving Ophelia, Dellasega describes seeing a "scaled-down version" of her eighth-grade daughter on stage during a spring concert and wondering where the child she loved had gone.
"It's very difficult to watch once-happy children turn into angry, unhappy adolescents with troubled relationships," she says. "My wish is for all girls to write happy endings for their own stories."
Dellasega has been a consultant to the Girl Scouts of the USA and Mattel Corp.'s "We Believe in Girls" initiative, and she has spoken to thousands of adults and young people across the country about female relationship issues. She has also appeared on the Today show and Good Morning America, and in The New York Times, Philadelphia Inquirer and Wall Street Journal, as well as Redbook, Cosmopolitan and Glamour.
Article by Diane Kukich, AS'73, 84M