Illustrator draws on her knowledge of science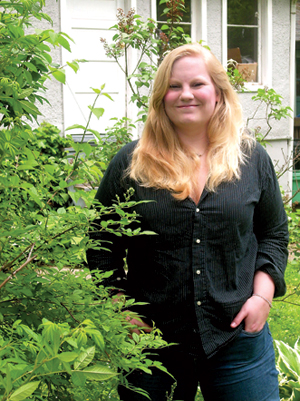 Photos courtesy of Kellie Cox
ALUMNI | For Kellie Cox, AG '09, back to the drawing board means back to work.
As a scientific illustrator for Cornell University, as well as a freelance illustrator, Cox draws in-depth pictures of botanic items, such as pinecones or white oak trees and leaves, as well as working with computer programs to generate other chemistry- and biology-based images.
Cox wasn't even aware of scientific illustration as a possible career path until she took a class at UD with Chad Nelson, assistant professor of plant and soil sciences, on field sketching.
"After I took that course, it was like, 'I want to do this for a career,'" she says. "But I didn't think that it would happen."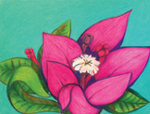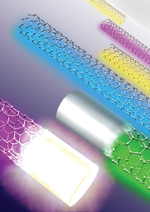 During her senior year as a landscape horticulture and plant science major, she found herself working on an independent study with Nelson and fellow student Aaron Hallett, in which the three of them designed and implemented the wetland by Townsend Hall.
"We did a lot of field sketching and a lot of illustrations of the plants that were there, and that kind of really got my mind going about botanic illustration," Cox says.
The day after graduating, she moved to Ithaca, N.Y., to work as a nursery manager, but as she was doing the physical work at the nursery, she was still trying to focus on scientific illustrations. She also tried to make contacts with scientific illustration professionals, and after a year or so, her career started to take off, and she was hired by Cornell.
Cox says her biggest career achievement so far is having been published in Science magazine, where she illustrated an article by William Dichtel, an assistant professor of chemistry and chemical biology at Cornell.
For anyone considering a career in scientific illustration, she stresses the importance of networking and joining one of the many professional organizations, such as the Guild of Natural Scientific Illustrators.
"Networking is the most important thing," she says. "I joined the Guild of Natural Scientific Illustrators—there's a chapter here, and I've gotten to meet with those other people in the chapter and we do field sketching together. The Internet is also a great tool because I'm able to find projects, and people are able to find my work."
As far as freelance work goes, Cox has done everything from illustrating the children's book Pru's Playtime Friends to creating botanic illustrations for an iPhone app, available from mynaturesite.com. The app allows users who spot an unfamiliar plant to search a database and find its name. As if the job at Cornell and all the freelance work weren't enough, she also works part time as a landscape designer.
Whether she's drawing botanic specimens by hand or making computer illustrations of single-walled carbon nanotubes, Cox says she likes the freedom that comes with her career. She also enjoys the satisfaction of enabling those less artistically inclined to bring their ideas to life.
"Being able to help other people share what their vision is and being able to portray what project they're working on, whatever new finds they have…I love every aspect of my job," she says.
Article by Adam Thomas